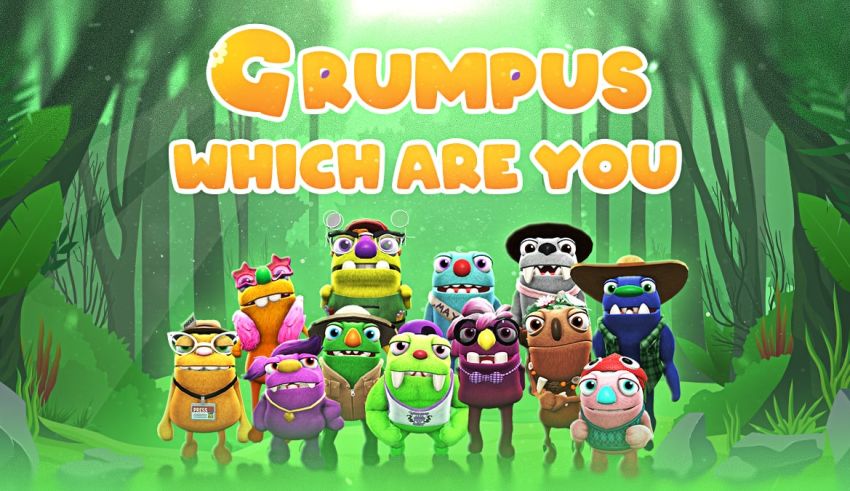 Would you like to know which Grumpus you are? Take this Bugsnax quiz to meet your Snacktooth Island persona. Are you Filbo, Elizabert, Chandlo, or else?
Bugsnax Personality Quiz, Explained
The Bugsnax Quiz is a personality analysis tool that determines which Grumpus character from the titular video game you resemble. Bugsnax is a 2020 adventure video game by the Young Horses studio revolving around the mysteries of Snaktooth Island and the search for a missing Grumpus.
With this quiz, fans of the game can discover their own Grumpus counterpart (aka their in-game doppelganger) based on their traits and choices.
When I first played Bugsnax on PS4, I was blown away by how much I could relate to the characters in this crazy world. Specifically, Filbo totally clicked with me. So, after finishing the game, I thought, "Why not create my own Bugsnax Character Quiz to help others find their own comfort one?" (Hope you enjoy it.)
Which Grumpus Are You
Since all Grumpuses have unique personalities, it should be easy for players to pick their lookalikes among them. What you need to consider is Grumpus's likes, dislikes, and temperament. Sounds complicated? Use the following descriptions to see which Bugsnax Grumpus you are.
Filbo Fiddlepie (ESFJ)
Filbo, an optimistic character, is described as friendly, supportive, and generous. He genuinely cares about his fellow villagers and strives to ensure their safety and happiness. If you match Filbo, you're likely a supportive leader whom others can rely on during challenging times.
Chandlo Funkbun (ESFP)
A simple-minded jock, Chandlo is a fitness enthusiast with a heart of gold. He is helpful, motivating, and disciplined, inspiring other Grumpuses to live a healthy life. Those who match Chandlo in the Grumpus Quiz are often chill people with a relatable vibe.
Snorpy Fizzlebean (INTP)
Personality-wise, Snorpy is an eccentric, awkward, and low-key genius character. If you match this character, you might also want to take our other quiz called Am I Weird? Because, hey, that's not a "standard" counterpart.
By the way, I've also compiled a list of  MBTI types that might help you figure out which one you are:
| | |
| --- | --- |
| Bugsnax Character | MBTI |
| Gramble Gigglefunny | INFP |
| Wambus Troubleham | ISTJ |
| Beffica Winklesnoot | ENFJ |
| Wiggle Wigglebottom | ESFP |
| Flooty Fizzlebean | INTJ |
| Clumby Clumbernut | ISTJ |
Discover Your Persona—And Your Favorite Bugsnack!
Okay, enough prep talk. You're now ready to see which Grumpus has the most identical personality to yours. I tried to keep the questions thematic, so there's also a bit of nostalgia in the quiz.
I would also recommend Bugsnax fans take our "Animal Crossing Quiz" because of the two games' relatable vibes.
With that out of the way, let's hop on the test and figure out which character you are!
Disclaimer
QuizExpo does not own any of the images in the Bugsnax Grumpus Quiz and intends no copyright infringement. Young Horses owns all the said pictures.
How to Play?
Playing personality quizzes is straightforward: Choose the option that's true about you—or you relate to—and select "Next." Unlike trivia quizzes, personality tests have no right or wrong answers. But the questions are in forced-choice format. The point is to push you to choose an option that makes the most sense, not the one that's 100% true. For the most accurate results, don't overthink your responses. Go with options that you "feel" are the best.
Questions of the quiz
1

Let s start with a bang: What s your favorite snack?

All things sweet

Something healthy

Snacks are overrated

Something sour or salty

2

How many snacks do you have per day?

A couple

Only one

None

A lot. I can t keep the count

3

If you were a Grumpus, what Bugsnack would be your favorite?

Bunger

Strabby

Buffalocust

Cheepoof

4

What type of food you can never say no to?

Cakes and sweets

Healthy (low-calory)

Grandma s food

Fast food

5

What are your hobbies like?

Reading or watching TV

Working out or things like that

Spending time with my loved ones

Sleeping or playing video games

6

What kind of friend are you?

Supportive

Protective

Strict

Crazy

7

Random question: What do you think of conspiracy theories?

I don t relate to them

They re just hilarious

I believe in some of them

I am a huge fan of those theories

8

How would you solve a mystery if you were a detective?

I d sweet-talk witnesses into giving me more info

I d monitor the crime scene until the criminal returns

I d play the good-cop bad-cop game with the suspects

I d use advance technology to track down the criminal

9

Which one bothers you the most?

Unnecessary negativity

Laziness

Cowardice

Social interactions

10

If you had to, what kind of Grumpus would you date?

Kind

Good-looking

Honest

Smart

11

By the way, what makes Bugsnax a good game?

Characters

Gameplay

Story

It s not a good game, c mon

12

Have you played any of these video games? (Choose the one you enjoyed the most)

Animal Crossing

FIFA or NBA2K

I don t play video games that much

Omori

13

What s your leader or boss persona like?

Friendly

Disciplined (but kind)

Strict

Aggressive

14

Describe your best friend with one word.

Inspiring

Strong

Funny

I don t have one

15

What s your biggest daily struggle?

Anxiety

Fatigue

Concentration

My whole life is a struggle

16

How would you describe Bugsnax to a friend who hasn t played it?

Cute

Addictive

Fine

Overrated

17

What s your go-to video game genre?

Strategy or platformer

Sports games or simulators

I prefer boardgames and real-life stuff

Shooters and horror games

18

Which one better describes your gamer persona?

Nice

Competitive

Aggressive

Manipulative

19

What s your mood like in the morning (right after waking up)?

Peaceful

Energetic

Grumpy

Violent

20

Final question: How old are you?

14 or younger

15-19

20-26

27 or older