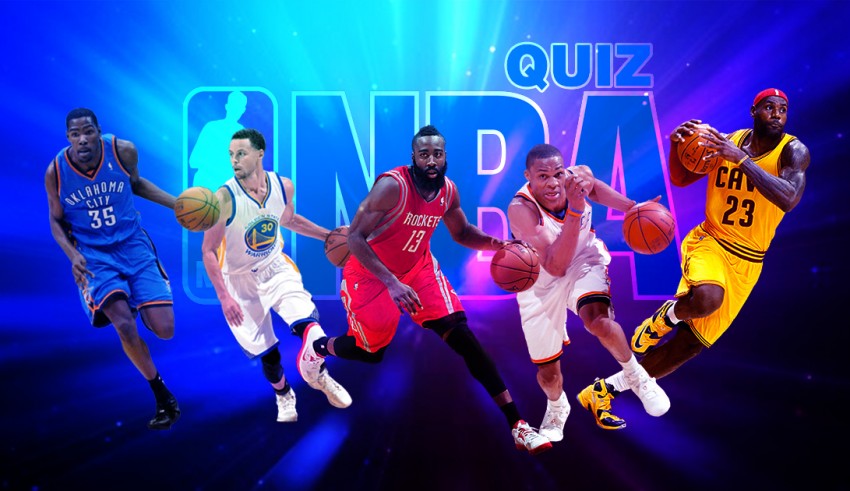 This NBA quiz will challenge its real fans, and only 40% of them can pass this quiz. This trivia quiz includes questions about NBA teams, logos, players, etc.
The men's professional basketball league, which was named NBA, is one of the most popular basketball leagues in the world. This league takes place in North America each year and is composed of 30 teams, 29 in the US and 1 in Canada. The NBA is more attractive to viewers than other sports because they enjoy the professional performance of basketball superstars. This league has a brilliant history with distinguished and well-known players who have become king of hearts. If you are an NBA fan and want to remember your king of hearts, also if you're going to test your knowledge about the NBA league, read this article carefully or play this online quiz.
NBA history and NBA quiz

This league was established on June 6, 1946, as the Basketball Association of America (BAA) in New York City. In the early years, the game quality in BAA was not significantly better than in the competing leagues. In 1949, the remaining NBL teams and BAA teams merged, so the league name was changed to the current National Basketball Association due to the merger and to avoid possible legal complications.
If you want to learn more about this league, you have to challenge yourself with an NBA quiz. This quiz is one of the well-known sports quizzes, and it is one of the best ways to increase your understanding of the National Basketball Association teams, players, championships, and awards.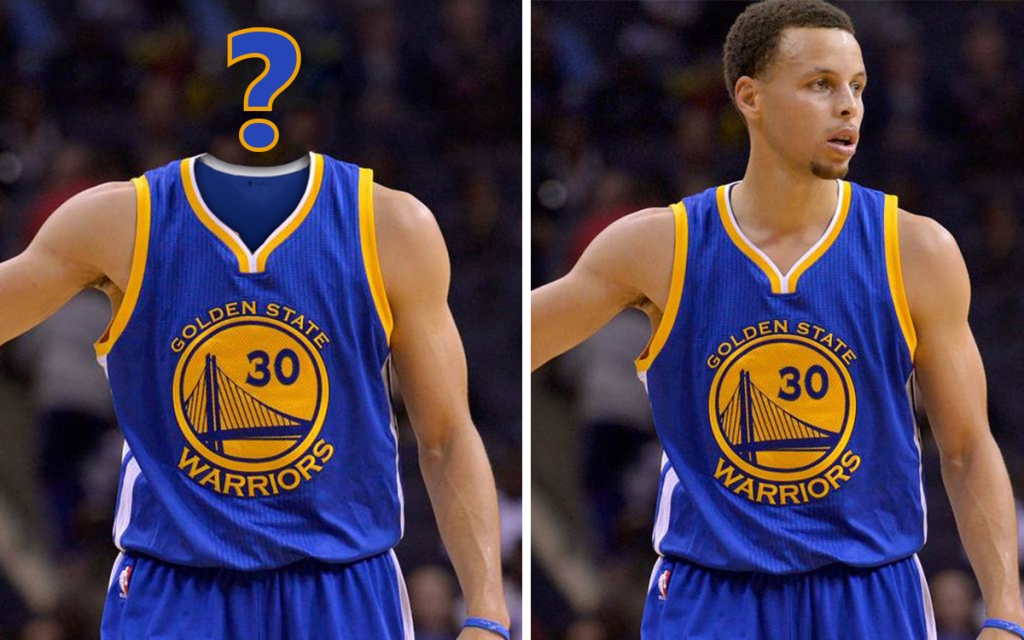 Sample NBA Player Quiz
NBA teams and NBA team quiz
The NBA league has 30 teams and is divided into two Western and Eastern conferences. Each conference is classified into three divisions with five teams.
The Eastern conference is classified into the Atlantic division with Boston Celtics, Brooklyn Nets, New York Knicks, Toronto Raptors, and Philadelphia 76ers teams. The Central division includes with Chicago Bulls, Detroit Pistons, Indiana Pacers, Cleveland Cavaliers, and Milwaukee Bucks teams. The Southeast division with Atlanta Hawks, Miami Heat, Orlando Magic, Charlotte Hornets, and Washington Wizards teams.
The Western Conference is divided into the Northwest divisions with Denver Nuggets, Oklahoma City Thunder, Portland Trail Blazers, Minnesota Timberwolves, and Utah Jazz teams. The Pacific division with Golden State Warriors, Los Angeles Lakers, Phoenix Suns, Los Angeles Clippers, and Sacramento Kings teams. The Southwest division with Dallas Mavericks, Houston Rockets, New Orleans Pelicans, Memphis Grizzlies, and San Antonio Spurs teams.
Among these teams, Boston Celtics and Los Angeles Lakers are the most successful teams with well-known players. Boston Celtics have overall 17 Championships, and Los Angeles Lakers have 16 overall championships. Interestingly, the Boston Celtics team is not among the five most popular teams. The Five Most Popular NBA Franchises on Social Media are Los Angeles Lakers, Golden State Warriors, Chicago Bulls, Miami Heat, and Cleveland Cavaliers. If you play an NBA quiz, you can learn more about the popularity of teams and their logos.
All-Star Game
The NBA All-Star Game is a three-day event called the All-Star weekend. This event takes place in February every year from Friday to Sunday. This tournament is a showcase of 24 NBA star players. In the 2019 All-Star Game, The captain of the Eastern Conference was Giannis Antetokounmpo from the Bucks, and the captain of the Western Conference was LeBron James of the Lakers. In the final match, LeBron's team won the All-Star Game MVP Award.
NBA five famous Players and Player quiz

LeBron James: he is a professional player for the Los Angeles Lakers. His achievements include three NBA Finals MVP Awards, three NBA championships, two Olympic gold medals, and four NBA Most Valuable Player Awards. His nicknames are King James and The L-Train.
Stephen Curry: he is a player for the Golden State Warriors in the Western Conference. His Achievements include three NBA championships and a six-time appearance in NBA All-Star. Also, he is the most excellent shooter in NBA history. Curry's nicknames are The Golden Boy, and Baby-Faced Assassin.
Kevin Durant: he is a player for the Brooklyn Nets in the Eastern Conference. His accomplishments include two NBA championships, two Finals MVP Awards, the NBA Most Valuable Player Award, and two NBA All-Star Game. His nickname is KD, Durantula.
Kawhi Leonard: he is a player for the Los Angeles Clippers in the Western Conference. His accomplishments include two NBA championships, two NBA Finals MVP, three NBA All-Star. His nickname is the Claw.
James Harden: he plays for the Houston Rockets in the Western Conference. Harden's achievements include seven NBA All-Star, NBA Sixth Man of the Year, two NBA scoring champions, and NBA All-Rookie Second Team. His nicknames are Step Daddy, The Beard, and No D Harden.
How to Play?
A trivia quiz comes with right and wrong answers. You receive one point for each correct response—but no negatives for the incorrect ones. Take your time and read the questions carefully because some might be trick questions. Choose an option and lock it in by tapping "Next." Lucky for you, the trivia quizzes have instant results. You see if your response was correct immediately. (Green is good, red is bad.) Even better, you can learn more about the topics with the "answer reveals," the fun-fact snippets that appear after each question.
Questions of the quiz
1

Which team doesn't wear Red and Blue?

Philadelphia 76ers

Detroit Pistons

Washington Wizards

Chicago Bulls

2

When was the first appearance of the NBA name?

3

How many teams does Western and Eastern Conference have?

4

Who is this player?

Alen Smailagić

Stephen Curry

Damion Lee

Klay Thompson

5

Which one of these teams is not in the Atlantic division?

Chicago Bulls

Boston Celtics

Brooklyn Nets

New York Knicks

6

Los Angeles Lakers has won the most championships

7

Which team does this emoji remind you?

Golden State Warriors
Chicago Bulls
Miami Heat
Cleveland Cavaliers

8

Which of the following players were the 2019 NBA All-stars Game captains?

Russell Westbrook, Giannis Antetokounmpo

Damian Lillard, LeBron James

Giannis Antetokounmpo, LeBron James

Stephen Curry, LeBron James

9

Which one of these players has the most experience in all-star games?

LeBron James
Kevin Durant
Stephen Curry
James Harden

10

The Baby-Faced Assassin is …… nickname.

Stephen Curry

Kawhi Leonard

Giannis Antetokounmpo

Russell Westbrook

11

Who is this?

Russell Westbrook

LeBron James

James Harden

Stephen Curry

12

Kobe Bryant retired with the Chicago Bulls team

13

Which one of these teams is not in the NBA?

Chicago Stags
LA Clippers
Cleveland Cavaliers
Orlando Magic

14

Who has won the most regular MVP Awards?

Shaquille O'Neal

Steve Nash

LeBron James

Russell Westbrook