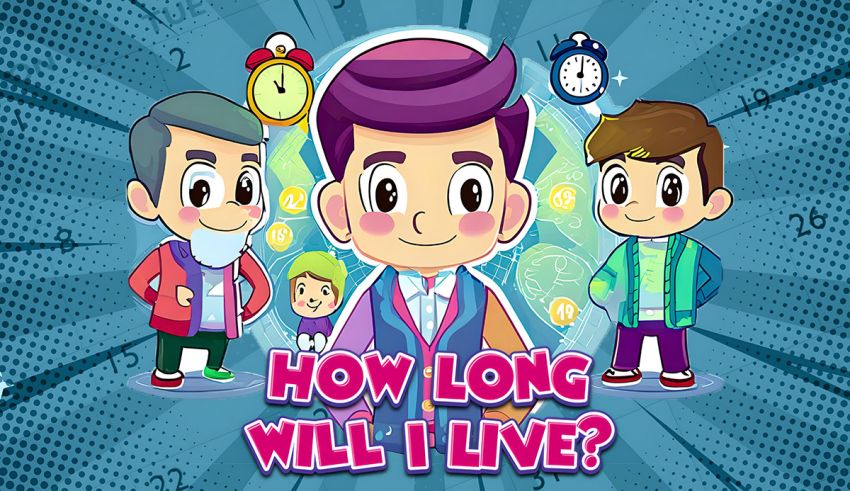 Do you want to know how long you will live? Take this Longevity Quiz that exposes your actual life expectancy with an accurate analysis.
What Is the Longevity Quiz?
The Longevity Quiz is a life expectancy calculator. It identifies how long you might live based on your age, weight, genetics, and lifestyle.
In case you wonder, the average life expectancy in the US is 79.11. This is 2.3% higher than in the COVID-19 era when the longevity expectation dropped to 77.28.
What Are Some Signs of Longevity Decline?
Loss of muscle mass or vitamin deficiency are two early signs of declining longevity. If your chair stand time (CST) is high, or you're a male with a < 66 lbs or a woman with a <44 lbs hand grip, you're at risk of losing muscle mass. Additionally, if you lack essential vitamins like D, your life expectancy is already declining.
How Can You Increase Longevity?
Dr. Eric Berg DC, a nutrition specialist and the author of The Healthy Keto Plan, claims that balancing vitamin D, doing resistance exercises, eating nutrition-dense foods and quality proteins, and keeping cortisol and adrenaline levels low can help you live longer.
However, Dr. Berg also claims that having a prolonged-life mindset is essential. According to him, multiple studies have confirmed that people with a peaceful state of mind have been outliving those with excessive anxiety and fear.
So, to summarize:
Take vitamin supplements (after consulting with your doctor).
Do resistance workouts.
Eat nutritious foods.
Keep the cortisol and adrenaline levels low.
Build a longevity mindset.
How Should You Interpret the Life-Expectancy Test Results?
In the Longevity Quiz, a high score means you're likely to outlive most of your peers. And consequently, low scores imply shorter life expectancy.
Note that there is no scientific method for accurately calculating longevity. Scientists use the epigenetic clock to see how fast a person is aging compared to their age. But even that won't leave you with a clear life expectancy score.
Disclaimer
What you get on this quiz is a longevity estimation based on age-effecting factors. Do not take the results for granted, and please refrain from overthinking low scores or worrying about them. Instead, take them as a warning sign to improve your lifestyle and live a healthy life.
How to Play?
Playing personality quizzes is straightforward: Choose the option that's true about you—or you relate to—and select "Next." Unlike trivia quizzes, personality tests have no right or wrong answers. But the questions are in forced-choice format. The point is to push you to choose an option that makes the most sense, not the one that's 100% true. For the most accurate results, don't overthink your responses. Go with options that you "feel" are the best.
Questions of the quiz
1

How old are you?

70 or older

50-69

30-49

29 or younger

2

What's your weight?

352 pounds or higher (160 kilograms or higher)

242 to 286 pounds (110 to 130 kilograms)

114 to 136 pounds (50 to 60 kilograms)

154 to 198 pounds (70 to 90 kilograms)

3

Do you smoke?

Yes, I'm a heavy smoker

Yes, but I'm not a heavy smoker

I used to, but I quit

No, I've never smoked

4

Do you drink?

Yes, at least four times a week

Yes, one or two times a week

Yes, but only once a month or so

No, I don't drink

5

Which one better describes your diet?

I don't have a diet. I eat whatever I get my hands on

I eat lots of junk and fast food

I am trying to hold onto a healthy diet

I've been eating healthy for over a year

6

How's your family's health profile?

A couple of close relatives with deadly diseases

Multiple relatives with blood pressure or similar issues

Mostly healthy members with a few minor health issues

Rare cases of severe illnesses in the past generation

7

How often do you exercise?

Rarely or never

Once in a while

Quite often (but irregularly)

At least four days a week

8

What kind of job do you have?

Dangerous or intense physical job

I don't have a job

Low-activity job (I mostly sit behind a desk)

Moderately active job (and I also exercise)

9

How often do you go out and spend time outdoors?

Rarely or never

Once in a while

Quit regularly

Every day

10

Are you a sociable person?

No, not at all. I'm a loner

I have a few friends. But we don't hang out a lot

Yes, I try to meet with my friends regularly

Yes, I'm incredibly sociable

11

When do you see a doctor?

Visiting the doctor is my last option

I see a doctor only when I'm sick

It depends. I try to see my doctor as often as possible

I see them regularly and follow up on my annual physical exams

12

Are you an anxious person?

Yes, I'm too anxious all the time

Kind of, yes. I have above-average anxiety

Not really. I'm mostly calm

Not at all. I'm peaceful

13

What's your sex life like?

Inactive

Irregular (semi-active)

Active

I'm married (regular and active)

14

Are you in love?

No, I'm going through a breakup

No, I've never been in love

Not currently, but I'm looking to start a relationship

Yes, I'm in love

15

What kind of exercises do you do?

I don't exercise

Slow and moderate activities

I go to the gym and lift weights

I do resistance exercises under a coach's supervision

16

What's your sleep routine like?

I sleep less than 4 hours a day

I sleep more than 9 hours a day

I sleep 5-6 hours a day

I sleep 7-8 hours a day

17

How often do you eat fast food or processed food?

Almost every day

Every other day or so

Once a month or so

I rarely eat unhealthy food

18

Do you have problems sitting down on a chair or standing up?

Yes, it takes me quite a while to sit or stand up

Yes, I feel pain when doing so

No, not really

Not at all. I'm pretty nimble

19

Is your memory sharp?

No, I have an awful memory

It mostly is. But I've been feeling a bit foggy lately

I'd say I have a perfect memory

Yes, it's as sharp as it gets. I remember everything with details

20

Final question: Do you take any supplements?

Yes, but it's not prescribed

No, I don't (although my doctor says I should)

Yes, but it's prescribed

No, my doctor says I don't need them