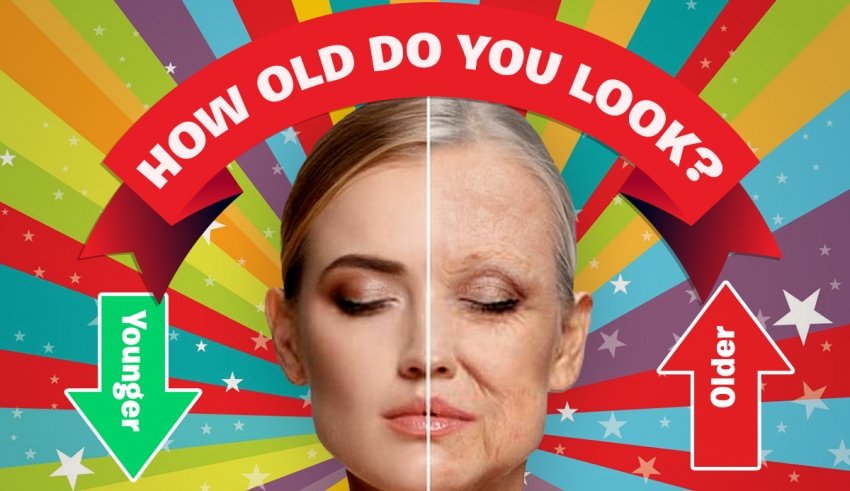 Do you usually ask, "How Old Do I look"? So this age guessing quiz is for you. This quiz can say you look older or younger than your age 90% accurately.
There are a lot of people who feel younger or older than their actual age. According to this "subjective age," their personalities and preferences change; also, it has a significant effect on their physical and mental health. "How old do I look?" is a common question that we have all used in different situations throughout our lives. When you say, "How old do I look?" people may have different answers. Some say you seem younger than your actual age, or you seem older than your age. But how do they judge this? Your physical appearance and fashion choices help people guess your subjective age.
Like your height or your shoe size, the number of years since you first entered the world is a constant fact. Age guesser scientists have done various research about this question " how age are you?". One of the fascinating aspects of this research is how mental age interacts with our personality. Personality changes in people whose hearts are younger than their real age are less than in those who feel older.
What is the lifestyle of people who look younger than they are? For example, a 40 years woman is a vegetarian and doesn't eat ice cream or chocolate at all. She drinks about a gallon of water a day and has a very comfortable sleep. She always uses sunscreen, and his favorite sport is hiking because she thinks going to the gym will ruin his fitness. She does not smoke and rarely consumes alcohol. Because of this lifestyle, she looks like a 20-year-old girl who gets a lot of attention. On the other hand, people who have difficult living conditions and do not take care of their health, and are constantly stressed may look older than they are.
Feeling younger than your age seems to come with a lower risk of depression and more mental well-being as you get older. Feeling older than your actual age resulted in a greater risk of death and higher disease burden during study years – even if you control other demographic factors such as education, race, or marital status.
So what is the answer to "How old do I look"?
There are many ways today to guess the age of people. The age guessing quiz is one of the most popular ones. In this type of quiz, you will be asked different questions about your shared interests, behaviors, and habits. If you answer the questions correctly and accurately, in the end, you can know how old you are.
The facial scan age test is an artificial intelligence software that, by uploading a photo, you can know your exact age. It is said that this application is highly sensitive and works in over 7 million databases of face particularities. These features will be matched to your personal characteristics to accurately determine how old you are.
You can easily download this software and know your real age. It analyzes the millions of details your face contains and creates a virtual profile. This may seem complicated, but it takes only a few seconds.
The age guessing software is Amazon's latest artificial intelligence software that can quickly detect people's age from their photos. Microsoft has also set up a website where you can easily upload your images and then see the results. These tools are not always going to be 100 percent accurate and are usually fun. Generally, if you want to look younger than you really are, and have a good sense of life, try changing your lifestyle. Avoid stressful conditions, exercise regularly, and avoid direct sunlight. Follow the latest trend in dressing and try always to look stylish.
How to Play?
Playing personality quizzes is straightforward: Choose the option that's true about you—or you relate to—and select "Next." Unlike trivia quizzes, personality tests have no right or wrong answers. But the questions are in forced-choice format. The point is to push you to choose an option that makes the most sense, not the one that's 100% true. For the most accurate results, don't overthink your responses. Go with options that you "feel" are the best.
Questions of the quiz
1

You go to a flower shop, which of the following flowers do you buy?

2

What kind of work out do you prefer?

Aerobic and Zumba

Walking

Swimming

Running

3

How often do you wear makeup?

Every day

When I go to special occasions

I never make up

Some times

4

Do you smoke?

Never

Every day

Some times

Just with my friends

5

What genre of movie do you prefer to watch?

Horror

Family and social genre

Historical

Romance

6

What is your daily stress level?

Just in stressor condition

Very much

I never have stress

Two or three times a day

7

Which of the following animals do you think is closest to your personality?

8

What type of shoes do you prefer daily use?

9

Which party do you prefer to participated in?

Pool party

Birthday party

Office party

Wedding party

10

How many hours do you sleep at night?

10-14 hours

6-8 hours

4-6 hours

8-10 hours