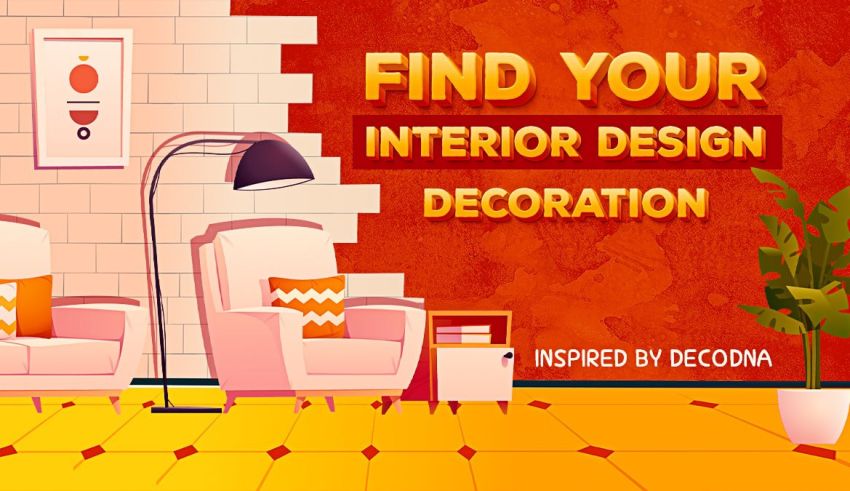 Want to know your Deco DNA type? This interior design quiz reveals your decoration DNA based on your personality.
What Is the Deco DNA Test
Created by interior designer Natalya Makes, the Deco DNA Test is a décor style personality quiz. It factors in three measurable aspects of interior design—color, intensity, and style—to determine what type of decoration fits your home.
How to Discover Your Deco DNA Type
According to Natalya, the Deco DNA Test creator, you can identify your design genes by assessing three aspects of your preferences: color, intensity, and style.
Color Preference
The color pallet you relate to can reveal your matching décor style. If you happen to ask yourself, "What color should I paint my room?" now is the best time to analyze your favorites and see the connections.
Design Intensity
Your design's tangibility in space is also an important factor. The less you make your interior design visible, the more you lean toward minimal styles—and vice versa.
Style Preference
It's also crucial to consider your tidying and adorning styles before choosing your Deco DNA type. If you're familiar with the Clutterbug idea, you already know that people organize their homes differently, and that alone makes a huge difference between their style preferences.
Examples of the Deco DNA Quiz Results
For example, a person with a tonal color preference, minimal design intensity, and cohesive style would have the T+Min+C Deco DNA, which is likely to enjoy a Scandinavian interior design.
Another example would be B+Max+R, Bold color preference, Maximal design intensity, and Refined style. Such a Deco DNA would likely relate to Gothic Revival interior designs, which emphasize fireplaces, stained glass, and wooden ceiling beams.
What to Do After the Deco DNA Test
Google your results to find home décor ideas. What the Deco DNA Quiz does is give you a list of interior design styles that match your preferences and personality. You can then look up these styles to come up with the perfect decoration for your house.
Expose Your Home Interior Design Genes Today!
For those wondering what their Deco DNA type is, here's the interior decoration quiz that reveals design penchants accurately. Answer 15 questions about your home to find out what kind of adornment style will satisfy you.
By the way, if you're in the process of getting a house or moving to a new one, here are some personality quizzes that you might like:
Now, it's about time to expose your Deco DNA with 100% accuracy!
Disclaimer
Although the Deco DNA Quiz is inspired by Natalya Makes' work, it contains no copyrighted material, and QuizExpo intends no copyright infringement.
How to Play?
Playing personality quizzes is straightforward: Choose the option that's true about you—or you relate to—and select "Next." Unlike trivia quizzes, personality tests have no right or wrong answers. But the questions are in forced-choice format. The point is to push you to choose an option that makes the most sense, not the one that's 100% true. For the most accurate results, don't overthink your responses. Go with options that you "feel" are the best.
Questions of the quiz
1

How do you want to feel in your living room?

2

What type of color palettes intrigues you?

3

What kind of furniture is your go-to choice?

Comfortable

Resilient

Unique

Thematic

4

How do you organize your home?

I keep the mess behind the closets

I only keep the most essential things around

I keep everything in sight

I have a complex taste in organizing

5

What's your favorite artwork style for decoration?

Modern

Miniature

Traditional

Gothic

6

What should your bedroom's design amplify?

Relaxation

Sleep (nothing more)

Work-life balance

Mostly sexual stuff

7

Describe your ideal interior design's vibe.

Bright

Structured

Elegant

Futuristic

8

What's your dressing style like? (Yes, it helps)

9

Which one sounds like an interesting focal point?

Throw pillows

Couch

Luxurious/antique ornament

Taxidermy stuff or exotic handcrafts

10

How'd you describe your dream kitchen?

Rural and cozy

Modern and practical

Traditional and expensive-looking

Industrial and intriguing

11

What's your lighting preference?

Lots of natural light

Moderate light

Lots of artificial light

Dim light

12

Which one could be the dominant color in your décor style?

13

Pick an architectural cliché that you can actually relate to.

Open Floor Plan

Clean Lines

Grand Entrances

Pointed Arches

14

Which one would you prioritize when adorning your home?

Ease

Function

Prestige

Individuality

15

What's your preferred ornament pattern?

Organic (spontaneously spread around)

Limited (very few ornaments around)

Sophisticated (deliberately placed expensive stuff)

Unusual (complex and industrial look)