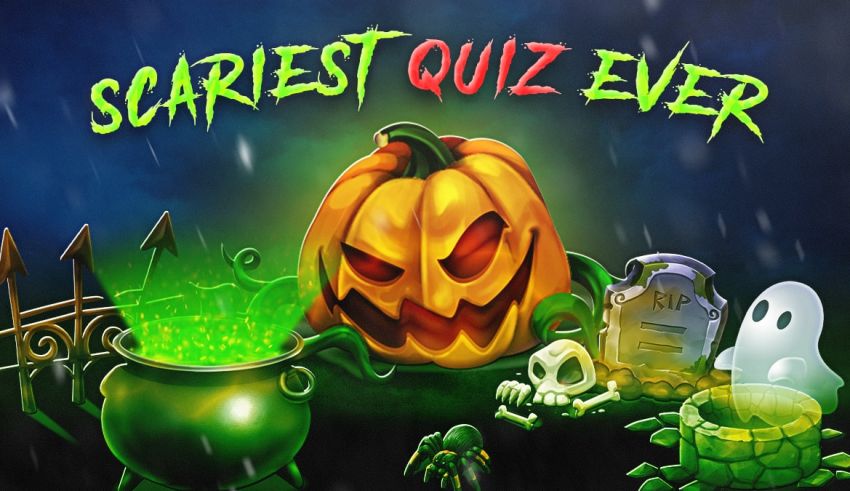 Are you brave enough the take the scariest quiz ever? These disturbing questions will haunt you. Just 10% Could survive.
This Is the Scariest Quiz Ever – Here's Why
Not every horror quiz is scary enough to make you sleep with the lights on. But we've used every fear element to create the world's scariest quiz ever. In this test, you face phobias, paranormal activities, true crime vibes, and haunted house jump scares. And you see if you could survive all the disturbing incidents.
The quiz questions put you through a terrifying journey that includes escaping murderers, investigating abandoned buildings, and making life-or-death decisions.
So, prepare yourself for the dark, the mysterious, and the creepy.
By the way, if you're into scary stuff, check out "Which Horror Toy Are You?" next.
Four Terrifying Paths, Only One Survivor
The "Scariest Quiz Ever" has four unique fates that all end in your tragic death except for one. By answering our creepy questions, you advance the story in different ways, which ultimately determine if you die or survive the events. Are you a naïve character who gives up pretty quickly or a survivor who'd fight until their last breath?
Discover Your Fate in a Horror Movie
On top of unique, disturbing results, the Scariest Quiz Ever also exposes your horror movie fate. It analyzes your behaviors and decisions to see what kind of character you could've been in an imaginary gore film. Here are some of the possibilities:
The Final Girl: A character who survives all the horrible incidents.
The Naïve Victim: A character who dies innocently early in the movie.
The Dumb Adventurer: A curious character who dies because of their nosiness and stupid decisions.
Don't Take This Quiz Alone
Are you sure you're ready for the scariest quiz ever? We doubt that. In fact, we'd suggest you avoid taking our test alone because the creepiness might get into you and give you insomnia. (Just saying.)
The following spooky questions use your biggest fears to analyze your personality. But you might want to hold a loved one's hand while answering them.
Okay, now that you've been warned, let's play a game. 🤡🔪
How to Play?
Playing personality quizzes is straightforward: Choose the option that's true about you—or you relate to—and select "Next." Unlike trivia quizzes, personality tests have no right or wrong answers. But the questions are in forced-choice format. The point is to push you to choose an option that makes the most sense, not the one that's 100% true. For the most accurate results, don't overthink your responses. Go with options that you "feel" are the best.
Questions of the quiz
1

Choose a path to start your scary journey.

Mountain

Candy shop

Dormitory

Police Station

2

Which item do you want to carry during the journey?

Flashlight

Camera

Walkie-talkie

Knife

3

What kind of body type would you like to have in the story?

Nimble and quick

Cute and petite

Average

Tall and athletic

4

You hear footsteps coming from an abandoned asylum. How do you react?

I hide

I scream and run

I investigate the noise

I call the cops

5

Something brushed against your leg while swimming. What now?

I would get out of the water as fast as possible

I would assume it was nothing and kept swimming

I would dive down to investigate it

I'd ask for help

6

You saw a figure in the cemetery at night. What do you do?

I leave the cemetery

I say hi or wave to see its reaction

I try to scare it away

I approach the figure to see what it is

7

Your friend wants to take you on a haunted house tour. What do you say?

I say no and suggest doing something else.

I say fine because it sounds exiting

It depends on my mood

I'm always up for a challenge

8

What if you heard scratching coming from the attic?

I remain calm and investigate the source

I assume it's an animal and ignore it

I immediately go up to the attic to investigate it

I run out of the house

9

What if you saw a freshly dug-up grave at a cemetery?

I just ignore it

I tell others about it

I search around to find other interesting clues

I call the cops

10

You bought a haunted doll as a joke, but now its eyes are following you around. How do you react?

I get rid of the doll immediately

I tell a friend about it

I sell it on eBay

I keep it

11

You're camping when you see a 9-foot-tall guy in the distance. What do you do?

I hide and wait for the man to pass

I might approach the man to see who he is.

I grab my gun and walk toward him

I call the cops

12

You heard a loud scream from an abandoned hospital. Now what?

I'll call the police and report the scream.

I'll assume it's just an animal and go back to sleep

I'll investigate the source

I'll break down in tears and ask for help

13

A serial killer is chasing you. Choose one of the exits. NOW!

A maze

An abandoned road

A thick forest

A rocky mountain

14

A ghost that's only seen in mirrors is haunting you. Do you:

Cover all the mirrors

Call your doctor

Break all the mirrors

Try to talk to the ghost

15

You found a strange box in a cave that has the words "Do not open" engraved on it. Do you:

Leave it be

Ask a friend to open it

Open it immediately

Sell it on eBay

16

You tried summoning ghosts with a bunch of friends, and now one of them is acting strange. What do you do?

Take them to the hospital

Ask if they're okay

Tell them to stop the cap and continue

Act strange like them to prank others

17

You wake up in a dark room, and a clown with a big hatchet is staring at you. What do you say to him?

I try to reason with the clown and escape

I try to be friendly and nice

I talk sh** to him and scare him off

I say nothing and keep my eyes shut

18

An unknown number sent you this: "I'm in the basement. Come play with me."

I ignore the text

I reply with a funny text

I investigate my basement

I call the cops and report the incident

19

What kind of horror movies are your favorite?

Slasher films with smart characters

Horror comedies

Found footage films

Gory films with lots of violence

20

Pick one path to escape this horror.

A road filled with giant but non-venomous spiders

A road filled with scary cult members

A road filled with slow zombies

A dark road with abandoned buildings