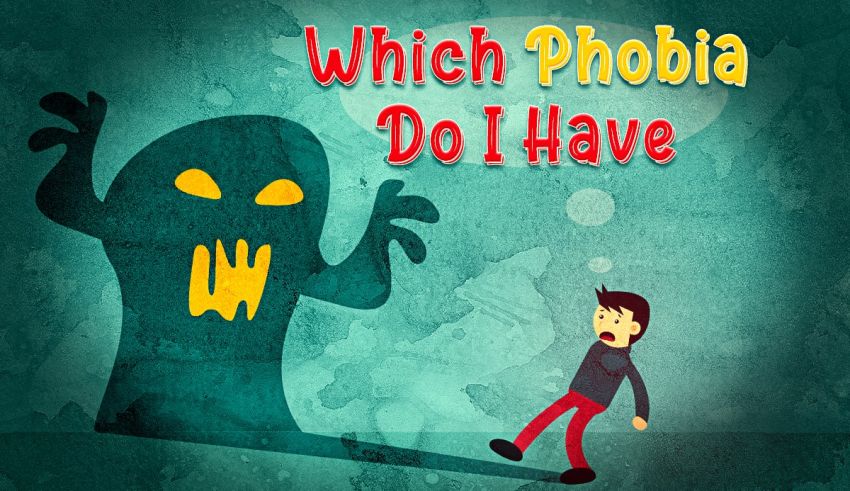 This quiz will help you find out what phobia you may have. It analyzes you for Trypophobia, Claustrophobia, Acrophobia, and 6 other common phobias.
We are afraid of many things in the world, and the concept of fear is a riddle to humanity today. There is no logical explanation for what happens inside us that makes us fear things.
But with the studies and thanks to sciences, we have some idea about the reason behind our fear of ours. Some of them are called Phobia, the scientific name of our worries.
In this quiz, we are taking on your fear to see what you're most afraid of or, to be more precise, which one you have.
Discovering Your Inner Fears
Fear is a complex thing. You could be afraid of an ant but not scared if a giant dragon comes your way. But one of the things that are so common in people is the fear of not knowing the threat or, putting it in a better way, Cosmic fear.
When you don't know a thing and are alien to it, you could feel the worst fear you have ever experienced. That's why many movies are even created in this genre when the protagonists don't know what kind of scary thoughts is hunting them.
You can have a fear about anything. Many people have scary thoughts about various things, and you are most likely to belong in this category. But it should not always be about complicated stuff and doesn't need to be significant.
Now, if you constantly ask yourself what my weird phobia is, you better stick with this quiz, and you'll find out.
Determining Phobia

When the scary thoughts of something become constant, it is known as a phobia. It is a type of anxiety disorder (source). Like some people have a fear of heights, and they can't stand being in a very tall building, and they get sick if they look down at the facility. There are some other common scary thoughts like Trypophobia or even claustrophobia.
Phobia is not just about fearing something; it's about the unreasonable reaction you could have when you're afraid of something. This reaction could be anything; you could even laugh about a phobia you have as a normal reaction.
There are some rare phobias that we'll tell you about later on. But living in a society with lots of problems evolving around it could bring on some common phobias like anxiety, which are more common.
Some phobias can become a scary thought in us when we are a child. Some accidents are too hard to handle for a child, and that will become a constant phobia that will lead you to have a fear of something, even when you are an adult.
Genetic Reason
There are people with medical conditions that they can't do anything about this. Some traumatic brain injuries are the kind that mostly has scary thoughts, and even though they are on medical treatment, they can't seem to get over the phobias.
Phobias at higher levels could do some severe damage, like schizophrenia. This will lead people to have hallucinations, delusions, and paranoia. Healing this kind of mental illness cannot be done very quickly.
So you have to be careful about your phobias. You have to treat them very soon, consult with some experts in this field, get the medication you need, and put yourself through the journey to leave your phobias behind.
How to Play?
Playing personality quizzes is straightforward: Choose the option that's true about you—or you relate to—and select "Next." Unlike trivia quizzes, personality tests have no right or wrong answers. But the questions are in forced-choice format. The point is to push you to choose an option that makes the most sense, not the one that's 100% true. For the most accurate results, don't overthink your responses. Go with options that you "feel" are the best.
How many questions does this quiz have?
20 questions
How long does it take to complete this quiz?
5 minutes
Questions of the quiz
Question 1

What is more painful for you?

Being stuck for 30 minutes in an elevator

Looking down from 30th floor of a building

Being stuck with a spider in a room

Looking at a bee hive for 10 minutes

Question 2

What season you prefer?

Question 3

Do you like watching scary movies?

Yes, I like them a lot

I could say

I try not to watch them

I don't watch them at all

Question 4

Do you like going on a vacation in a cabin at the forest?

Yes, I like it

I could say that

I rather not to

I'm never going there

Question 5

Do you like going on a vacation in a cave?

Yes, I like it

I could say

Could it not be a cave?

A cave? No, thank you!

Question 6

Do you feel ok while sleeping alone?

Yeah, I like sleeping alone

I don't have problem with it

I rather be with somebody

I hate sleeping alone

Question 7

Are you okay walking in the street at 2 am?

Yes, I don't have any problem with it

It's a little scary but I'm ok

Isn't it dangerous?

I never be okay with it!

Question 8

What do you do if you are stuck in a broken elevator?

I stay calm and wait for help

I try to open the elevator to get out

I panic and do nothing

I feel suffocated and may even pass out

Question 9

Which of these places you like more?

Mellisani Cave

Empire state building

Big Ben Clock

China Wall

Question 10

What is your favourite color?

Question 11

Which one seems safer to you?

Question 12

If you had to delete a shape from universe, it would be:

Circle

Triangle

Square

Octagon

Question 13

How do you like to watch movies?

At theatre

At home TV

In my phone

In my laptop

Question 14

Do you play horror video games?

Yes, I do

Sometimes I do

Not that much

Not at all

Question 15

What food is your favorite?

Meatball

Pasta

Steak

Fried Chicken

Question 16

Do you like living in a farm?

Yes, I love it

I'm okay with it

Not that much

Not at all

Question 17

When going on a vacation, you prefer to:

Take a train

with my own car

Take a flight

Taking a ship

Question 18

Do you feel fine to go to graveyards?

I feel fine with it

It's a little creepy but I'm okay

I prefer not to go

I really hate it

Question 19

Which genre of book you like to read the most?

Drama

Fantasy

Horror

History

Question 20

Which job you like more?

Painter

Bee Keeper

Miner

Gardener