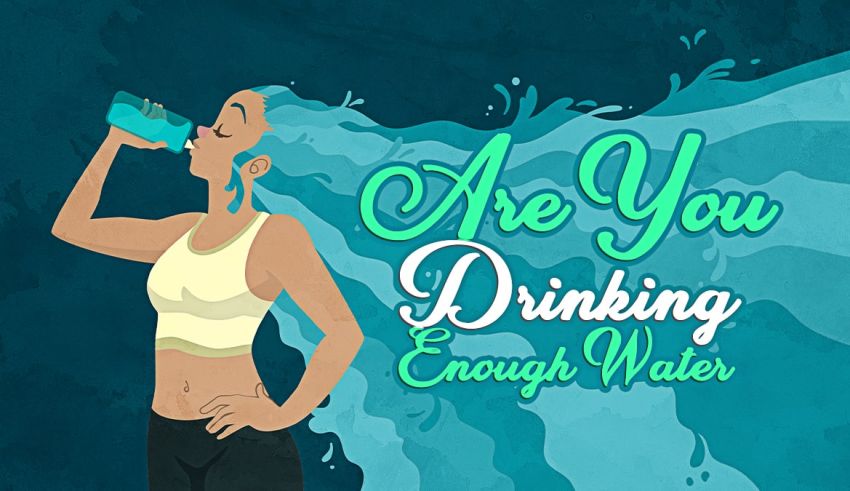 Are you drinking enough water? Take this liquid intake test to self-assess your daily water consumption. Find out if you're dehydrated with an accurate procedure.
Water Intake Quiz Explained
Comprised of 15 symptom-oriented questions, the water intake quiz is a hydration self-assessment. It helps participants identify if they are drinking enough water.
According to CDC's studies, 75% of Americans are dehydrated. While adults are recommended to drink at least 8 cups of water per day, US citizens, on average, drink only 2.5.
This test, therefore, helps you evaluate your daily liquid consumption to see if you're among well-hydrated Americans.
For another thorough analysis, take our Dehydration Quiz next. It reveals if your daily water intake is sufficient (based on your lifestyle).
Are You Drinking Enough Water?
If you're an adult in the US, you should drink 67 ounces of water (8.45 cups) per day. Anything below that means you're not drinking enough water.
To ensure you're drinking sufficient water, try water-tracking apps like Waterllama and Aqualert. You can also make liquid consumption a part of your lifestyle by carrying a water bottle around.
What's the Recommended Water Intake?
The World Health Organization recommends that adults should consume 2 liters (67 ounces) of water daily. But other organizations, such as the National Academies of Sciences, believe that people need 3.7 liters (125 ounces) of water per day.
The following table shows the recommended water intake by verified organizations:
| | |
| --- | --- |
| Organization | Recommended Water Intake |
| World Health Organization | 2 Liters (8.45 cups) |
| National Academies of Sciences | 3.7 Liters (15.6 cups) |
| The European Food Safety Authority | 2.5 Liters (10.6 cups) |
Suggested Quiz: Do I Have a Drinking Problem?
Signs You Might Be Dehydrated
Here are common symptoms of drinking inadequate water:
Dry mouth and skin
Irregular breathing
Irregular heartbeat
Cramps
Headaches
Urination difficulties
If you feel like your mouth is constantly dry, you're weak and dizzy, and your muscles cramp, you're most likely dehydrated. People with water deficiencies experience heart palpitation, panting, and headaches too.
Self-Assess Your Water Consumption
Unfortunately, 43% of US adults don't drink enough water, while 1.4 million Americans are hospitalized due to water deficiencies.
But what about you? Do you drink enough water?
Take this self-report test to see if your liquid consumption is sufficient for your body. The following questions analyze all relevant symptoms to reveal if you're well-hydrated. 🥤🤗
By the way, regardless of the test results, take the best diet quiz to balance your water intake.
Disclaimer
The water intake quiz does not provide you with a clinical diagnosis. If you're experiencing severe symptoms, please consider talking to your doctor as soon as possible.
How to Play?
Playing personality quizzes is straightforward: Choose the option that's true about you—or you relate to—and select "Next." Unlike trivia quizzes, personality tests have no right or wrong answers. But the questions are in forced-choice format. The point is to push you to choose an option that makes the most sense, not the one that's 100% true. For the most accurate results, don't overthink your responses. Go with options that you "feel" are the best.
Questions of the quiz
1

How many cups of water do you drink per day?

About 6 to 8 cups

Less than 6 cups

More than 8 cups

2

Which one describes your mouth?

Moist

Dry

Overly wet and somewhat bloated

3

Has your urine decreased lately?

It's been the same

Yes, it has significantly decreased

No, it has actually increased

4

How would you describe your overall energy?

5

Is your skin dry?

No, not really

Yes, it's overly dry

It's puffy and bloated

6

Would you say your eyes have sunken?

No, my eyes are not sunken

Yes, I've noticed that about my eyes

My eyes have actually become puffy

7

What's your heartbeat like when you're resting?

Normal (I haven't noticed anything)

Rapid (I feel like it's beating too fast)

Slow or irregular (I fear that it might stop)

8

What about your breathing speed?

My breathing has been normal

I breathe rapidly

It's slow and labored

9

How often do you feel thirsty?

Not very often

All the time

I drink before I feel thirsty

10

Do you get dizzy when you stand up?

No, I don't

Yes, I'm dizzy all the time

It happens when I lie down

11

How many hours are you exposed to direct sunlight?

2 hours or less

About 3-4 hours

More than 5 hours

12

Do you have muscle cramps?

No, my muscles are fine

Yes, all the time

I occasionally do

13

Are your hands or feet swollen?

No, they look normal

No, I can see my veins

Yes, they look very puffy

14

On a scale of 0 to 5, how fatigued are you?

0-1 (not fatigued at all)

2-3 (moderately fatigued)

4-5 (extremely fatigued)

15

How's your appetite?

Normal (I have a healthy diet)

I can't eat or drink

I only drink liquids (can't eat)