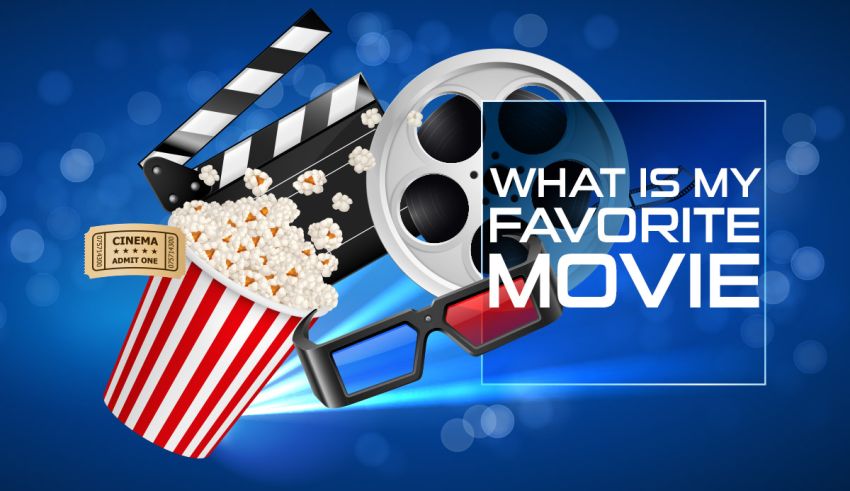 Can we guess what your favorite movie is? This 20-question cinema and films quiz accurately reveals your preferred titles, genres and analyzes your personality.
The Favorite Movie Finder Explained
It's a series of personality and preference questions that expose what movies you favor. Unlike other quizzes, it doesn't provide direct matches. Instead, it analyzes your behaviors, combines them with your genre, actor, director, and story preferences to deliver the most accurate results.
The First Scientific Quiz to Answer "What Is My Favorite Movie?"
A 2015 study by Andrew Romans, We Are What We Watch, showed a positive correlation between the personality trait of extraversion and the film genres of comedy and romance. According to the same study, "The factor of agreeableness correlated positively with the romance genre, as did the factor of conscientiousness. The factor of openness to experience positively correlated with the genres of documentary and science fiction. Finally, the factor of neuroticism correlated negatively with science fiction, and openness correlated with drama ratings.
We used Romans' findings to create the world's first scientific quiz to reveal your favorite films. Here's what you learn about yourself by participating in the test.
Find out what your favorite movie is.
The primary goal of the test is to answer questions like, "What is my favorite movie?" And that's the first piece of information you get. We created a database of the most popular favorite movies of all time (inspired by the IMDB's Top 250 Movie List). Your answers allow us to explore the database, finding the perfect matches for you based on key factors like personality and preference.
Receive a list of others pictures you might like.
The big question on this page is, "What's my favorite movie?" But it would be a wild guess if we picked only one film. That's why the results include a list of several titles that we guarantee you love at least one of them. We don't want to waste your time. And no online quiz can guess what your beloved movie is with 100% accuracy. So, we finetuned the results and enriched them with our top 10 guesses to make them fun and reliable.
Let us analyze your personality based on your favorite movies.
Several studies have confirmed the impact of films on viewers' characters. We used some of them to provide you with a personality analysis. Your result includes a section that breakdown your attributes and character elements deeply. The section lets you know if you're an extroverted or introverted person or if you have any unique trait that affects your film preferences.
How the Favorite Movies Quiz Works
The test has four stages. Each inspects a particular aspect of your likes and dislikes—as well as your overall persona. Here's what you need to know about each step of the test.
Step #1: Gathering some personality data.
The test starts with random psychological questions that help us discover who we are. The goal is to analyze various aspects of your characteristics to finetune the results. Your traits and behaviors directly affect the movies we match you with. So, take your time and read each question carefully to receive accurate results.
Step #2: Discovering your preferred genre.
We don't like to ask you a direct, obvious question like, "What is your favorite movie genre?" That's because the whole point of the test is to GUESS! So, during the second phase of the quiz, you encounter cinema-related questions that eventually reveal your preferred category without you noticing.
Most others online tests make it so boring by forcing you to give them all the information they need. But we promise that participating in our quiz is going to be fun.
Step #3: Talking about your favorite movies.
Again, we don't want you to reveal the answer and make it easy. However, we'd like to talk about the things you like about your preferred films. So, we'd have a small talk about your likings and try our best to gather as much information as possible to finetune the results.
Step #4: Creating a list of your best-loved films.
At the final stage of the Favorite Movie Quiz, you receive a list of films that we think you like. All of them are handpicked based on your personality, likes, and dislikes. You can share the list with your friends and see if it matches their expectations or run a poll on your social media account to see if your friends can guess your favorite movies as accurately as we do—and compare the results.
Wait; What Are the Top 10 Favorite Movies of All Time?
Yes, we are here to answer your big question of, "What is my favorite movie?" But what about the rest of the world? Is there any way to find out what films people love the most? The answer is yes. If you consider the worldwide gross of all the movies ever, you'll have a list of pictures that most people are in love with or have favored one way or another.
So, here's a list of 10 movies that [almost] everyone loves and favors:
| | |
| --- | --- |
| Movie | Popularity |
| Avatar (2009) | #1 |
| Avengers: Endgame (2019) | #2 |
| Titanic (1997) | #3 |
| Star Wars: Episode VII – The Force Awakens (2015) | #4 |
| Avengers: Infinity War (2018) | #5 |
| Jurassic World (2015) | #6 |
| The Lion King (2019) | #7 |
| Marvel's The Avengers (2012) | #8 |
| Furious 7 (2015) | #9 |
| Frozen II (2019) | #10 |
Why Does It Matter to Know What Your Favorite Movie Is?
Not that you don't know what your beloved movie is. But sometimes, we might ignore such details about our personalities. It's actually pretty important to ask questions like, "What your favorite movie is?" when talking to people that we care about or are interested in. It's the easiest way to have a glance at their personality and find out more about them. We think such details about people are important because:
· It's tied to your personality.
Studies confirm that movies you watch, love, or hate reveal information about who you are. So, having more info about a person's favorite picture is like getting to know them further.
· It's a chitchat-friendly topic.
If you have been dating for a while, you have probably heard this question a lot, "What is your favorite movie?" It may sound silly or cliché. But it's an important topic to talk about. Just like anything else in life, there's a reason why you like certain movies and dislike some others. So, talking about your preferences can help introduce yourself better and get to know others, even during small talk.
· It's always fun to have others guess your preferences.
Well, we created a whole test to answer, "What is my favorite movie?" So, we'd like you to know that it's fun to have others picking your best-loved films based on things they know about you. Give it a try, and you'd see for yourself. You can run a poll on your Instagram Story and ask your friends and family to vote on movies they think you like. People who guess it right probably know you better than the rest.
Disclaimer
QuizExpo does not own any of the images used in the 'What Is Your Favorite Movie Quiz.' Please, contact us for any copyright infringements.
How to Play?
Playing personality quizzes is straightforward: Choose the option that's true about you—or you relate to—and select "Next." Unlike trivia quizzes, personality tests have no right or wrong answers. But the questions are in forced-choice format. The point is to push you to choose an option that makes the most sense, not the one that's 100% true. For the most accurate results, don't overthink your responses. Go with options that you "feel" are the best.
Questions of the quiz
1

Let's start with a basic question; how old are you?

16 or younger

17-20

21-24

25-27

28-30

30-35

36 or older

2

Now, let's dig into your personality. Choose a word that describes you better.

Outgoing

Kind

Emotional

Agreeable

Shy

Hyperactive

Observant

3

Which of the following emotions do you usually have?

Happiness

Calmness

Fondness

Curiosity

Sadness

Boredom

Stress

4

What are your fantasies like (if you had to describe them in one or two words)?

Exciting and cool

Vivid and detailed

Emotional and deep

Extraordinary and unique

Memory-like and realistic

Random and unpredictable

Scary and stressful

5

On a scale of 0 to 10, how easy-to-anger are you? (10 means I get irritated quickly).

6

What do you think about new experiences in life?

I'm not sure. But I'm not against them.

I would like to have more novel experiences.

I don't really like new experiences.

I LOVE new experiences.

I think new experiences in life are stressful.

I only prefer new experiences that challenge me.

I don't have a specific opinion on that.

7

How easy is it for you to express your emotions?

I can express my emotions fairly easily.

I usually find creative ways to express my emotion.

I have so many emotions that it's hard to express them.

I find it challenging to express my emotions.

I'm good at understanding emotions rather than expressing them.

8

What do you do when something irritates you?

I spend some time alone thinking.

I try to express my emotions through an art form.

I talk to my loved ones and vent.

I try to forget about it and focus on something else.

I don't do anything specific. I just wait.

I put the negative into positive work.

I feel like I need to break something. (And I usually do).

9

Okay, now let's talk about the movies you like. Pick a topic that you'd love to watch a movie about?

A silly adventure.

A children's story.

A romantic relationship.

A space mission.

A story about slavery.

A gangster's life.

Scary folklore.

10

What makes a movie great? Why do you think you might like a film?

It's about how much fun I have watching it.

It's about how much effort the creators have put into it.

It's about the emotions that the movie transfers.

It's mostly about SGI and creativity.

It's about the story, plot, and twist.

It's about the action.

It's about the intensity of the story.

11

Which one sounds like a plot twist (a surprise in the plot) that you'd enjoy watching?

Funny

Thought-provoking

Emotional

Epic

Tragic

Adrenaline-boosting

Scary

12

Fill in the blank. The smartest movies are the ones that ___________.

Make you laugh.

Are more like moving artwork.

Transfer the emotions correctly.

Use the technology wisely.

Make you care about the characters.

Engage the audience.

Are unpredictable.

13

What is an unwatchable movie? What kind of picture you'd never watch?

Serious and gloomy

Soulless and doll

Dark and scary

Dramatic or tragic

SGI-oriented and fictional

Slow and boring

Happy and romantic

14

Which of the following factors affect your decision when choosing a movie to watch?

Recommendations

Director and actors

Story and writer

Ads and trailers

Director and media reviews

My mood

None of them

15

How many times can you watch the same movie and enjoy it regardless?

I can watch my favorite movies forever

7-8 times

5-6 times

3-4 times

2 times

I don't know. It depends.

I can't watch a movie more than once

16

Which word describes your favorite film?

Amusing

Artistic

Romantic

Dreamy

Exciting

Tragic

Hyped

Freaky

17

What do you want to feel when stepping out of a theater?

Happy

Thoughtful

Warmhearted

Satisfied

Inspired

Energetic

I don't know

18

On a scale of 0 to 10, how complicated a movie's story should be to make it fascinating? (10 means super-complicated).

0-1

2-3

4-5

6-7

8-9

10

I don't know

19

The most important part of any film is ___________.

Actors

Director and writer(s)

Relationships and feelings

Visuals

The originality of the story

The pacing and rhythm of the story

I'm not sure about the answer

20

Final question; when do you watch a movie?

When I have free time

Every day

Every night

Every weekend

Whenever a good movie is out

Once in a while

Rarely