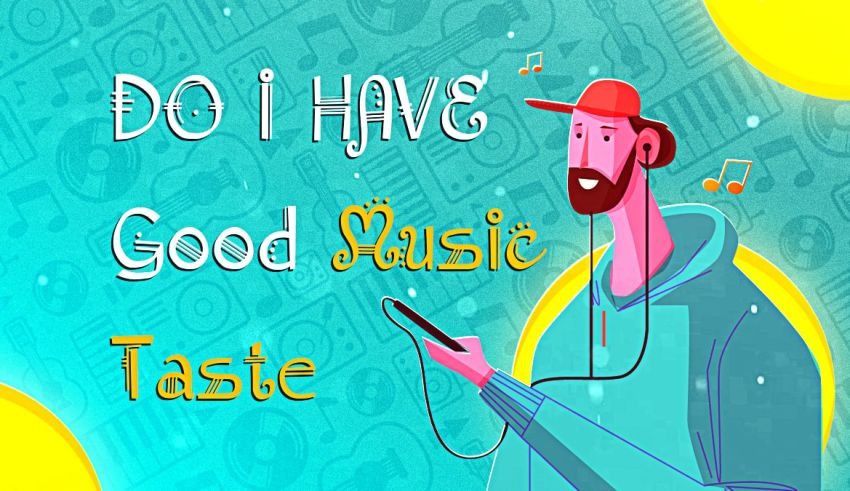 Do you want to know if your music taste is good? This music preference quiz reveals if your playlists are relatable or awful 100% honestly.
Is Your Music Taste Good?
Your music taste is good if it's diverse, inclusive, passion-driven, and quality-orientated. Although a subjective matter, an admirable music taste is characterized as one that does not narrow the listener's choices and, instead, opens them to new musical experiences.
Signs Your Music Taste Is Above-Average
You give non-mainstream musicians a chance.
Your playlists are diverse and inclusive.
Trends don't determine your music taste.
You are passionate about music as an art form.
You value a music's quality over its popularity.
You take an interest in musicians and actively try to learn about their artistic messages.
You feel a personal connection to your favorite music.
Other people's music taste doesn't bother you.
What Your Music Taste Says About You
According to a study of 36,000 participants worldwide, people's music tastes can reveal if they are an introvert or an extrovert. The openness of a person to trying new music, for example, is a sign of extroversion, whereas sticking to a few specific genres or artists indicates introversion.
The same study also discovered that there's a correlation between people's favorite music genre and their personality traits. Pop music listeners, for example, are considered honest and conforming. But rock and metal fans are gentle and creative.
The following table uses the study's findings to predict your personality based on your music taste.
| | |
| --- | --- |
| Music Taste | Personality Traits |
| Pop | Honest and conventional |
| Rap/Hip Hop | Confident and outgoing |
| Country | Hardworking and conservative |
| Rock/heavy metal | Creative and gentle |
| Indie | Intellectual and passive |
| Dance | Assertive and active |
| Classical | Self-love and self-esteem |
| Jazz, blues, and soul | Imaginative and self-reliant |
Does It Matter to Have a Good Music Taste?
Although your music taste is a personal matter, it may affect some other aspects of your life, namely your romantic relationships. Studies show that having compatible music tastes could be a determining factor in the longevity of a relationship or marriage.
Music shows are values, and we're generally more attracted to people who share the same values as us. So, it's safe to say that "good music taste is attractive" because it's a subtle sign of compatibility.
Take This Music Preference Quiz to Analyze Your Taste
Do you ask yourself, "Do I have good music taste?" If yes, try our music taste quiz and analyze your preferences based on musical diversity, knowledge, passion, and open-mindedness to see if what you've curated in your playlist is considered good music!
We do know that music taste is a subjective matter and differs from person to person. But with the following questions, we can determine how relatable your preferences are and what they expose about your personality.
By the way, if you consider yourself a professional listener, try our Music Trivia Quiz next. It reveals how big of a music fan you are with challenging questions.
Now, let's see how good your music taste is. 👀🎵
How to Play?
Playing personality quizzes is straightforward: Choose the option that's true about you—or you relate to—and select "Next." Unlike trivia quizzes, personality tests have no right or wrong answers. But the questions are in forced-choice format. The point is to push you to choose an option that makes the most sense, not the one that's 100% true. For the most accurate results, don't overthink your responses. Go with options that you "feel" are the best.
Questions of the quiz
1

How do you feel about other countries' music?

I love listening to other countries' music

I am trying to learn more about other cultures' music

I can't say I know a lot about them. But I like them

I'm not interested in their music

2

Would you say you're a big fan of live music?

Absolutely

I'm trying it

I enjoy it, but I don't go often

I don't like it

3

Will you give new musicians a chance?

Yes, I'm always looking for new favorites

I'm trying to be more open-minded

Maybe. If someone recommends them to me or I come across their music

No, I prefer what I already like

4

How well do you know your favorite musicians?

I know a lot about them

I know some basic info

I can't say I know much

I don't know anything

5

Do you actively research your favorite lyrics' deeper meanings?

Yes, I love to understand the lyrics better

Sometimes, if the song resonates with me

Not really, I just enjoy the music

No, I don't care about the lyrics

6

Are you interested in a song or album's backstory?

Yes, love to learn about the creative process

Sometimes, if I'm curious

Not really, I just enjoy the music

No, I don't care about the backstory

7

How many concerts do you attend per year?

A lot, I can't get enough

I'm trying to go to more

A few, if there's an artist I really like

None, don't like concerts

8

How much are you willing to pay for a concert ticket?

Whatever it takes to get a good seat

Depends on the artist

Not too much, I prefer cheaper seats

I don't want to pay much, if anything

9

Do you take an interest in other people's music tastes?

Yes, I'm always looking for new recommendations

I'm trying to be more open-minded

Only if it's something I might like

No, I don't really care about other people's tastes

10

How do you feel when someone recommends new songs to you?

Excited to listen to them

Willing to try them out

Neutral, might check them out

Annoyed, I prefer my own playlists

11

Would you give a second chance to artists that you used to dislike?

Yes, music tastes can change

I think so

Not sure. Maybe if I hear something I like

No, I won't change my mind

12

How affected is your music taste by the trends?

Not much, I'm into timeless music

I've been trying to avoid just following trends

Somewhat. I like to keep up with what's popular

Very affected. I love what's popular and current

13

Would you root for a non-mainstream musician?

Yes, I love discovering new artists

I'm trying to be more supportive of non-mainstream artists

Maybe, if I like their music

No, I like mainstream artists

14

How do you discover new songs, bands, or artists?

Through various sources. I'm always searching

Through friends or recommendations

Through streaming services or radio

Through what's popular on social media

15

How do you feel about creating playlists?

Love it, it's like curating my own music library

I can't say I love it. But it's fine

Neutral, I sometimes do it for events or moods

I don't like it, I'd rather just listen to the radio

16

How many of your favorite songs have been trending on TikTok?

I don't really care about TikTok trends

Some of them, but that's not why I like them

A few, it's a good way to discover new songs

Most of them, I love what's popular on TikTok

17

Which one do you value? Personal connection with an artist's work or catchiness of a song?

Personal connection, it's what makes music meaningful

Both are important, but the personal connection is more meaningful

Mostly catchiness, it's what makes music enjoyable

Catchiness, I don't care about other stuff

18

What type of lyrics are your favorite?

Meaningful and poetic lyrics that tell a story

Lyrics that resonate with me emotionally

Lyrics that are catchy and easy to sing along to

Meh, I'm more into rhythm and catchiness

19

How many hours a day do you listen to music?

A lot, it's always in the background

I'm trying to listen to more music throughout the day

An hour or so, mostly during commutes or workouts

Not much, maybe a few minutes

20

How often do you create new playlists?

All the time, it's a fun way to discover new music

I'm trying to create more

Occasionally, for specific events or moods

Rarely or never, I don't like creating them