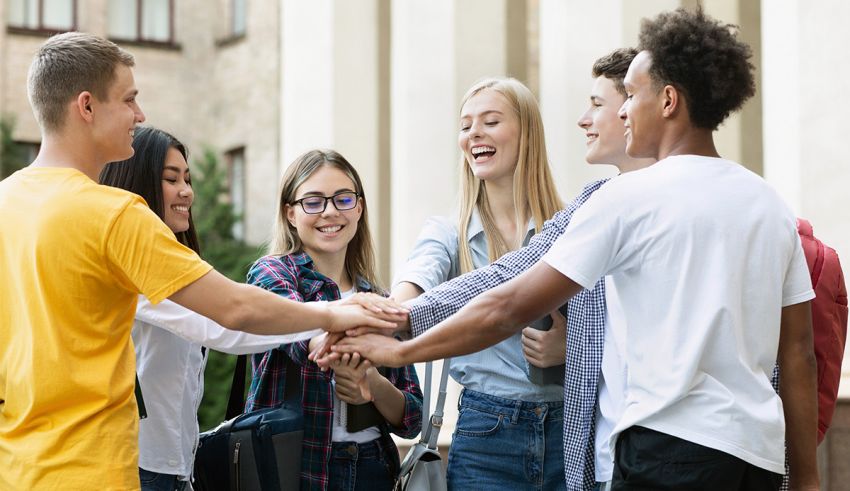 How well do you know your best friends. This honest Best Friend Quiz is going to reveal it. Can you prove you know him/her a lot? Let's see
Best Friend Quiz
Life without friends sometimes becomes really meaningless for people. Because everyone needs to share what they like with them, having many friends can make your life colorful, and you can have a good time with them. But have you ever wondered which one of your friends is the best? This is a question that many people are worried about and want to know their true friends.
One of the best and most accessible ways of getting to know your close mates is the best friend quiz. You can try this quiz and see how well you know each other. Sometimes, the best friend test can change your attitude towards your people around you, but don't worry and try to understand her/his other traits.
Friendship is a wonderful thing in life
You may also be sad and want to share your sorrow with your friend. Or vice versa, you may like to share the beauties of your life, your pleasures, and joys with them. These are all things that increase the importance of friendship in people's lives. However, many have had failed friendships and now want to be alone. And this is most likely due to ignorance and wrong choices of people.
Now you may be wondering if there is a friendship meter to make the right choices. Of course, there is. Friendship quiz is one of them. This quiz is also one of the exciting quizzes that will tell you what kind of friendship you have by asking a few simple questions.
Characteristics of a true
friend
A true friend has certain personality traits that make him or her an important person in your life. That could easily affect your life. It can, for instance, help you achieve your objectives or hinder your success. How much do you know the characteristics of your best friend? There are some unique habits in a true friend, so you can easily find out whether or not he/she is your real friend. Here are some of these personality traits:
He/she will never talk behind your back and will be by your side in any situation. In a crisis, if you ask him for help, he will help you without hesitation.
Your BFF will accept you no matter who you are and, therefore, will never argue with you.
One of the most important things that can help you get to know your best

friend

is her/his ability to keep your secrets. If he/she can not do that, no doubt he/she can never be a good

friend

to you. So it's not worth trusting them and spending time with them.
You can talk to them for hours because they are good listeners. They can listen to all your words, good or bad, and they can give you hope and motivation.
They never leave you alone in a social gathering, and they always accompany you. They can never leave you alone and spend time with their other

friends

.
If you decide to do something new in your life, they never discourage you. He/she will help you achieve your goals and will always be with you. Your success will always make them happy and never envy you. Your best

friend

never says, why not me? It always tries to do its best for your success.
If your friend has these, you're very lucky, because you've been able to have one of the beauties of life. Or if you do the same for your friends, they are lucky to have you.
How to achieve a long-term friendship
Well, if you and your friends have these characteristics, you have a good friendship. But how well do you know your BFF? Do you know their interests? Do you know their preferences and priorities? Or do you know what makes them happy or sad? Knowing the answers to these questions is a key factor in maintaining lasting relationships and can increase your intimacy. It depends on the duration of your friendship and how you communicate. Those who live together are more likely to know each other's interests. They are together most of the time and usually decide to live together based on common interests.
BFF quiz
But this is difficult for those who can only see each other a few times a week. In this case, it's better to take a BFF quiz. BFF stands for Best Friend Forever and is used by those who are close friends, and it is most common among teenagers. But what good is its quiz? By playing this quiz and answering several questions, you will find out how much you know your BFF. But your friend should play this test after you, too, to see how much you know each other.
The quiz result can be very exciting and make you happy about how lucky you are to have each other. On the other hand, you might wonder why you don't know each other well.
Questions of the quiz
Question 1

When was the last time you saw your best friend?

I see him/her every day

Last week

3 months ago

2 hours ago

Question 2

Do you know your best friend's special talents?

Yes, of course

I know some of his/her abilities

I do not know

I'm not sure

Question 3

Do you know first love of your best friend?

Yes, I know everything about that

I know somewhat

We haven't talked about it yet

We talked about it, but I do not remember

Question 4

Do you know what your best friend is allergic to?

Yes, of course i know

Yap

Unfortunately no

He/she told me but I forgot

Question 5

Do you know your best friend's favorite restaurant?

Yes, because we always go there

I am not sure

No, i do not know

I think I know

Question 6

When was the last time you had an argument?

I do not remember

About 6 months ago

last week

We never argue

Question 7

Do you know what makes your best friend laugh?

Of course, I know

I think I know somewhat

Not so much

No, unfortunately

Question 8

You definitely know your best friend's birthday.

Of course, I know

I know the year, but I forget the day

I think I forgot

I only know his/her month of birth

Question 9

How often do you talk to your best friend?

Everyday

Two or Three times a week

Every few months

Once a week

Question 10

Do you know your best friend's girlfriend/boyfriend?

Yes, we meet a lot

Yes, I meet him/her sometimes

No, I dont know

We do not talk much about

Question 11

Do you know your friend's dream job?

Yes, because I always help him/her to fulfill this dream

He/she told me but I think I forgot

I do not know, unfortunately

I am not sure

Question 12

How much can you trust your friend and tell him/her your secrets?

very much

somewhat

I can not trust him/her

I am not sure

Question 13

Do you know your best friend's favorite color?

Yes, because he/she always talks about it

I knew but I forgot

I do not know

I think I know

Question 14

Do you know the job of your best friend's parents?

Of course, I know

I only know his/her mother's job

No, we did not talk about it

I only know his/her father's job

Question 15

Do you know how your best friend relaxes?

Yes, because we usually relax together

I'm not too sure

No, because sometimes we see each other

I know somewhat

Question 16

Do you know what gift to give for your best friend's birthday?

Yes, I know what makes him/her happy

I'm not sure

No, I do not know unfortunately

I know his/her interests somewhat, I hope I can make him/her happy

Question 17

Do you know what your friend's favorite food is?

Yes of course

I think I know

Unfortunately no

I think he/she likes anything

Question 18

Do you know if your friend is left-handed or right-handed?

Yes, of course

I am not sure

I have not paid attention to this issue so far

I do not know exactly

Question 19

Do you know your best friend's favorite holiday destination?

Yes, because we go together

Maybe I know

No, I don't know

I'm not too sure

Question 20

Do you know what is your friend's favorite music genre?

Yes, because we listen together

Yes, I almost know

Did not tell me

No, i do not know