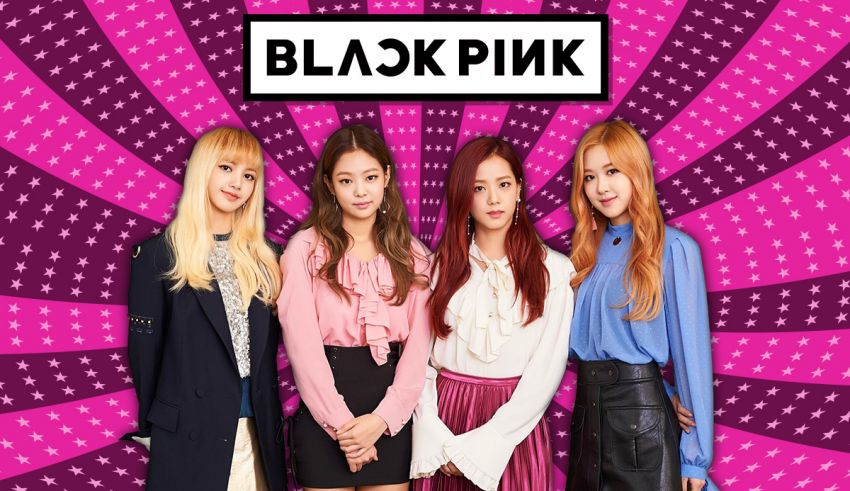 This quiz reveals the answer to Which BLACKPINK member are you? Are you a Blink? Let's reveal which 블랙핑크 singer is similar to you. Jisoo, Jennie, Rosé, or Lisa?
The Quiz Every Blink Needs to Take
BLΛƆKPIИK fans already know who their bias is in the loving K-Pop band. But this 2021 test is designed to discover which member's personality is similar to yours. We used the girls' actual profiles to create the most accurate BLACKPINK quiz on the internet.
Blackpink Members' Profile (Which One Are You?)
There are two popular questions among the Blinks, "Who is your bias?" And "Which member are you?" The best way to answer the latter is by matching your personality to the four singers' and rappers' profiles. Here is a brief look at each K-Pop queen's profile.
Jisoo's Profile
Being the oldest 블랙핑크 member, Jisoo is the Visual of the group. She is considered to be the hottest person in the band—which suits her position as the leader. Jisoo is 25 years old (born in 1995), and she is the only girl in the bad who wanted to be an actress—not a singer.
Hobbies: Watching movies / Spending time with her pet / Reading crime books / Buying accessories.
Real Name: Kim Ji Soo (김지수).
Jennie's Profile
She is the second oldest girl in the world-known K-Pop band. Jennie is one of the most common answers you hear when asked, "Which Blackpink member are you?" She was born in 1996 and currently performs as the main rapper and lead vocalist of the group.
Hobbies: Shopping / Cooking / Cleaning / Photography.
Real Name: Kim Jennie (김제니).
Rosé's Profile
She is one of the youngest members of the BLΛƆKPIИK. Rosé was born in February 1997. And she is currently the lead dancer of the band. Emotional people usually resonate with her. So, if you ask a moody person, "Which BLACKPINK member are you?" the chances are high they will say, ROSé.
Hobbies: Watching Disney movies / Cycling / Playing Guitar.
Real Name: Park Chae Young (박채영).
Lisa's Profile
Being the Maknae of BLACKPINK, Lisa is the most innocent and cute member. She is the mind behind some of the iconic choreographies of the group. And she also speaks five languages, Korean, English, Japanese, Thai, and basic Chinese. Many teenagers would like to say I am Lalisa when asked, "Which BLACKPINK member are you?" And that is because she has a cute childish personality.
Hobbies: Drinking Coca-Cola / Online Shopping / Choreographing dance.
Real Name: Pranpriya Manoban (ปราณปริยา มโนบาล).
How Does the Test Work?
The quiz is designed for fans who ask, "Which BLACKPINK member do I look like?" But the whole thing is an in-depth personality questionary. We gathered information about the South Korean girls to create their virtual profiles in advance. And here is how the test progresses when you start.
· Asking Blink-ish Questions
Are you a Blink? If yes, you are going to enjoy the questions. While the queries seem simple, they are all (somehow) related to the personal and professional life of Lisa, Jennie, Jisoo, and Rosé. But do not worry. Participating in the questionary should be entertaining and straightforward for non-Blinks as well.
· Creating Your Profile
The premise of the test is to answer, "Which BLACKPINK member are you?" So, we have to create your virtual profile to compare to that of the girls. The matching process takes a few seconds. And you see the results after completing all the 20 questions on the quiz.
· Finding the Perfect Match
You are going to find out which of the four South Korean K-Pop star's characters matches yours by the end of the quiz. Plus, we will provide you with reasons why we believe you are similar to that particular member. You can then share the results with other BLINKS and let them comment on them.
Which Celebrities Are Blink?
You are not the only person to ask, "Which BLACKPINK member am I?" Even some world-known celebrities have such BLINK-ish attitudes. Here are some of the famous people who have shown love for the K-Pop princesses.
Ariana Grande: she always talks about how adorable the BLACKPINK girls are.
Selena Gomez: Lisa, Jennie, Jisoo, and Rose always showed love for Selena. And they managed to feature her in one of their songs, Ice Cream, which ignited their friendship.
Halsey: being a K-Pop lover and BTS fan, Halsey also claims to love the girls' work and look.
James Charles: He is a huge fan and a total Blink!
Jaden Smith: He wished to be a K-Pop star himself. But now that he cannot, he spends his time listening to them.
Dua Lipa: She fell in love with BLACKPINK girls when she got to meet them at her South Korea concert.
Which BLACKPINK Member Are You? Here Is How to Find Out
Okay, now it is time to find the answer to the big question! All you have to do is answer 20 Blink-ish questions to let us expose your personality. The BLACKPINK quiz on this page is the most accurate personality matching questionary you can find in 2021. And that is because we used updated profiles of Lisa, Rose, Jennie, and Jisoo.
Disclaimer
QuizExpo does not own any of the images used in the 'Which BLACKPINK Member Are You?' quiz. All the said images are employed under the fair use law. Please, contact us if you own any of the images and want them to be removed.
How to Play?
Playing personality quizzes is straightforward: Choose the option that's true about you—or you relate to—and select "Next." Unlike trivia quizzes, personality tests have no right or wrong answers. But the questions are in forced-choice format. The point is to push you to choose an option that makes the most sense, not the one that's 100% true. For the most accurate results, don't overthink your responses. Go with options that you "feel" are the best.
Questions of the quiz
1

Imagine you are a K-Pop singer. What should be the most iconic thing about?

2

How much do you enjoy doing makeup?

Love it

Hate it

It's okay

It's fun

3

Choose a predominant trait for yourself.

Responsible

Curious

Determined

Funny

4

How would you feel if you messed up a song or dance choreography in a concert?

It's not a big deal

I'd be ashamed

I'd break down

I'd laugh it off

5

How many pets would you like to have in your house?

6

Which one sounds like a hobby you would enjoy?

Something calm and relaxing

Something new and adventurous

Something romantic

Something adrenalin-driving

7

Choose an activity for your weekend.

Movies

Photography

Sports

Party

8

Would you like to become an actor and a singer at the same time?

I'd love to

Not really

No

Maybe

9

Which of the following instruments is or could be your favorite?

Piano

Drum

Guitar

DJ equipment

10

Which of the following Blackpink songs do you love the most

So Hot

Solo

Kiss and Make Up

Ice Cream

11

Which position would you wish to have in a K-Pop band?

Leader

Lead vocal

Lead dancer

Lead Rapper

12

How would you like to commute for your work?

Personal driver

Drive my own car

Cycle

Walk

13

Which one sounds like the hardest part of being a K-Pop star

Singing

Dancing

Live performances

Diet!

14

What kind of boys attracts you the most?

15

Fill in the blank. I am the ______ one in my friends' group.

16

Which one is your favorite color? (If you had to pick one).

17

How do you get rid of your stresses?

Meditation or Yoga

Music or Cooking

Crying or Therapy

Eating or Drinking

18

What is your favorite movie genre?

Crime

Comedy-Romantic

Drama

Horror

19

Which one is your favorite boys' band? (If you had to pick one).

20

Who is your favorite American female artist?

Dua Lipa

Selena Gomez

Halsey

Ariana Grande