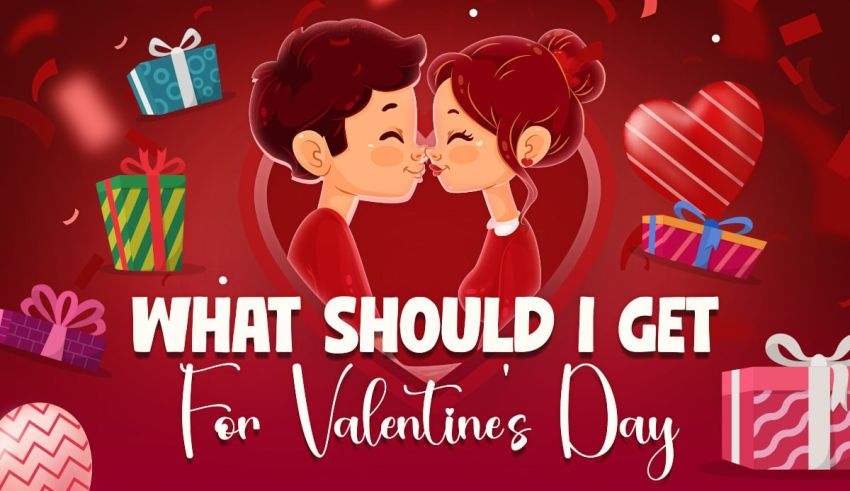 This quiz will give you an idea about what you should get for Valentine's Day based on your partner and your personality. Just answer 20 questions to find out.
Ah, Valentine's Day – the holiday of love, chocolates, and overpriced flowers. It's the time of year when couples everywhere go all out to show their affection for each other, and those of us who are single get to eat our body weight in sweets while binge-watching romantic comedies. But let's be real, no matter what your relationship status is, there's always something exciting about this holiday of love. So, let's dive into the world of Valentine's Day and take a closer look at its history, traditions, and all the quirky ways to celebrate this day of love.
History of Love's day
Valentine's Day celebrated annually on February 14th, has a rich history that dates back to ancient times. The origins of the holiday can be traced back to the Roman festival of Lupercalia, which was held in mid-February and was meant to celebrate fertility and the coming of spring.
During the festival, men would sacrifice goats and dogs and then use the hides to whip women in the hopes that it would increase their fertility. The festival also included a lottery in which young men would draw the names of women from a jar. The couple would then be paired together for the duration of the festival, and sometimes even longer.
In 496 AD, Pope Gelasius I replaced Lupercalia with St. Valentine's Day. The day was named after a Christian martyr, Saint Valentine, who was executed on February 14th. However, it is not clear which Saint Valentine the holiday was named after, as there were several martyrs by that name.
Valentine's day traditions
During the Middle Ages, Valentine's Day was celebrated as a day of romance and courtly love. Lovers would exchange gifts and write love letters to each other. The tradition of sending Valentine's Day cards began in the 15th century, and by the 18th century, printed cards were being mass-produced.
In the 20th century, Valentine's Day became more commercialized, with the holiday being heavily marketed by florists, candy makers, and gift shops. Today, Valentine's Day is celebrated all over the world and is considered a day to express love and affection to one's partner.
Valentine's Day is a holiday that has evolved over time, with its origins rooted in ancient Roman and Christian traditions. While the holiday is now heavily commercialized, it remains a day for people to express their love and affection for their partners. Whether it's through a thoughtful gift, a heartfelt letter, or a simple gesture of kindness, Valentine's Day is a day to celebrate the love that we share with others.
What should I get and impress my partner?
Let's be honest. There are not so many things in the world that can make somebody surprised. Because of everything that crossed your mind until now, there is a critical chance that somebody else did it and made a viral social media post about it, and your partner has seen it already. So the Best Valentine's gift for a boyfriend and girlfriend is to be there for them and try your best.
So if you don't have that million-dollar idea to impress your partner, just try to stick with some traditions and do some stuff that people usually do on valentines day.
Here are some ideas for things you can do on Valentine's Day:
Plan a romantic dinner: Cook a special meal at home or make reservations at a fancy restaurant and ask her out. Add some candlelight and soft music to create a romantic atmosphere.
Take a romantic getaway: Plan a weekend trip or a staycation at a nearby hotel or bed and breakfast. Enjoy each other's company and make new memories together.
Give a thoughtful gift: Show your loved one how much you care by giving them a thoughtful gift. And if you don't have any idea what you should give them, then this quiz can help you. It necessarily shouldn't be the most popular Valentine's Day gifts, and you can go creative and rare with them.
Have a spa day: Treat yourself and your partner to a relaxing day at the spa. Enjoy massages, facials, and other treatments together.
Do something adventurous: Take a hot air balloon ride, go bungee jumping, or try a new activity together.
Plan a surprise: Plan a surprise for your loved one, such as a scavenger hunt leading to a special destination or a surprise visit from a close friend or family member.
Volunteer together: Give back to your community by volunteering together.
Write love letters: Write a heartfelt letter to your loved one and express your feelings in a personal way.
Make homemade gifts: Make a homemade gift together, such as a photo album or a piece of art.
Have a movie night: Stay in and watch a romantic movie or a movie you both love with a nice dinner and some wine.
Remember that the most important thing is to spend quality time together and make each other feel special. Be creative and romantic, and show your loved one how much you care.
Let's get to the quiz.
Enough of the usual stuff; it's time to answer the 20 questions we've cooked for you. After answering all of them, we'll tell you what the best valentine's gift that you can give to your partner is. Are you ready for the valentine's quiz? Let's go.
How to Play?
Playing personality quizzes is straightforward: Choose the option that's true about you—or you relate to—and select "Next." Unlike trivia quizzes, personality tests have no right or wrong answers. But the questions are in forced-choice format. The point is to push you to choose an option that makes the most sense, not the one that's 100% true. For the most accurate results, don't overthink your responses. Go with options that you "feel" are the best.
Questions of the quiz
1

What is the gender of your partner?

Female

Male

Male, but he has some feminine side

Other genders

2

What is your partner's favorite type of flower?

Roses

Lilies

Tulips

Other/ I don't know

3

What type of gift do you want to give your partner?

Something romantic and indulgent

Something practical and functional

Something creative and unexpected

Something sentimental and meaningful

4

What is your partner's favorite type of food?

Italian

Chinese

French

American

5

What is your partner's favorite type of music?

6

What's your budget for Valentine's Day gift?

$100-$200

No budget limit

$50-$100

Less than $50

7

What type of experience would your partner enjoy?

A relaxing spa day

A romantic dinner or outing

A fun activity or adventure

A cultural or educational experience

8

What kind of jewelry would your partner like?

Classic and timeless

Bold and unique

Personalized and sentimental

Fashionable and trendy

9

What kind of book or movie would your partner like?

A romantic or heartwarming story

Something action-packed or adventurous

A classic or timeless favorite

Something educational or thought-provoking

10

What kind of clothing or accessories would your partner like?

Something cozy or comfortable

Something stylish or fashionable

Something functional or practical

Something fun or quirky

11

What type of travel gifts would your partner like?

A romantic getaway

An adventure or outdoor excursion

A cultural or educational experience

A relaxing beach vacation

12

What is your partner's favorite color?

13

How about a sentimental keepsake?

A custom photo album filled with pictures from your adventures

A love letter in a beautifully decorated box

A scrapbook of all the notes and cards you've given each other

A picture frame with a special message or quote

14

Do you want to give a practical gift?

A new bedspread and pillows for a cozy bedtime

A top-of-the-line kitchen appliance for their cooking skills

A new technology gadget for them to enjoy

A custom planner for organizing their schedule

15

Are you looking for a gift for someone who loves art and culture?

A book about their favorite artist or art movement

A set of art supplies for them to create their own masterpiece

A museum membership to visit new exhibitions

A concert or theater ticket to see their favorite show

16

Would you like to give your partner a tech gift?

A new smartwatch or fitness tracker

A virtual reality headset for gaming and movies

A portable speaker for outdoor adventures

A drone for capturing aerial photos and videos

17

Are you in a serious relationship?

Yes, our relationship is very serious and we are ready to enter the next phase of our relationship

We got married and have a very good relationship

We are early in our relationship but we like each other

To be honest, we are not together yet, and I want to propose to them

18

Does your partner work a lot?

No, my parent is not much of a workaholic and is more of a fun person

Yes, my partner works a lot and needs an efficient gift

My partner works reasonably well and doesn't do anything complicated

My partner is unemployed

19

What age group are you in?

15-20

20-25

25-30

Above 30

20

What is the best feature of your partner?

is very kind and always takes care of me

is a very calm person and makes the right decisions

is very exciting and everything with him is exciting

is very loyal and always loves me