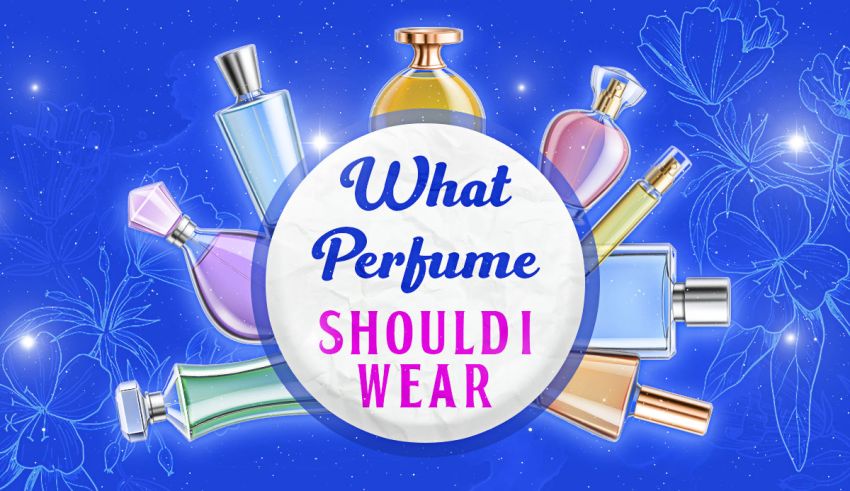 This scent quiz analyzes your personality, taste, and budget to suggest what perfume you should wear. Let's find new 2022 fragrances for you.
Find Your Signature Scent with a Quiz.
The following are 20 questions that identify which perfume, eau de toilette or eau de cologne, is best for you.
Ideally, you should wear a perfume with notes that match your style and represent your personality.
But finding that one combination of notes is challenging, which is why the fragrance quiz comes in handy. It helps you discover your signature smell with simple questions.
How to Know What Perfume to Wear?
Three factors could determine the type of fragrance you should wear: Your taste, purpose, and chemistry.
Taste.
Your preferences influence the type of scent you should get.
Are you a woody notes fan? Do you prefer light floral or oriental notes? Or would you rather have fresh ones?
Purpose.
It helps if you determine the why behind looking for a scent.
For many, wearing perfume is more than an attempt to smell good: It's a fashion statement. It's like asking, "What should I wear today?"
Know the purpose before getting the perfume.
Chemistry.
Identify your chemistry by determining if your skin is oily, dry, or normal because your skin type and hormones affect your scent.
No two persons smell the same with the exact fragrance. The reason is that the hormones on the skin affect the notes.
How to choose the right perfume for your body chemistry?
If your skin chemistry is oily, get light floral or citrus scents. If it's dry, choose musky, wooden scents or headier floral and aromatic notes. But if your skin is normal (combination), you can wear all sorts of fragrances.
3 Ideas for Choosing the Perfect Scent.
The fragrance wheel might seem confusing. However, you can choose the right scent by either following the trends, talking to the experts, or trying things on.
The following ideas could get you closer to your dream perfume.
#1. Go with the trends.
By following the perfume trends, you buy the scents that have stood the test of the market and are popular.
AskWonder claims that 41% of women and 39% of men in the US wear perfume. So, the market is active, and the trends are constantly refreshed.
Here's a list of the most purchased fragrances in 2022.
| | |
| --- | --- |
| Perfume | Popularity |
| Byredo Mojave Ghost | USA #1 |
| Jo Malone Oude and Bergamot | UK#1 |
| Frederic Malle Portrait of a Lady | Australia #1 |
| Hermés Eau d'Hermès | Italy #1 |
| Parfums de Nicolaï Fig Tea | Japan #1 |
| Ex Nihilo Cologne 352 | France #1 |
#2. Consult an expert at the store or online.
One way to choose your signature scent is by talking to professionals.
Stores like Sephora offer free consultations both at their locations and website.
#3. Ask for a free sample.
Ask perfume sellers for freebies. That way, you can take a perfume home, try it on a few times, and purchase it if you like it.
Check out FreeFly's list of free perfume samples to get your freebies today.
This Scent Quiz Considers 8 Factors to Identify Your Scent.
No other test is as accurate because they are interest-based. However, our test is based on the eight prominent factors everyone should consider when getting perfume.
Season & Occasion.
Your skin is warmer in the summertime, making the scents stronger. But it takes a while for the fragrances to hit in the winter. That's why the quiz considers seasons.
The same is true for the occasions. Where you're wearing the perfume to? Is it a sunny beach, a breezy street, or a warm, cozy house? The answer affects the test results.
Age & Sex.
Yes, age is just a number, and gender is subjective. But your definition of your age and sex could determine the scent you should wear.
Skin & Hormones.
Your skin type and body chemistry change the fragrances, which is why the quiz considers them.
Mood & Memories.
Your scent is a statement about your personality. Therefore, your mood and memories play a significant role in the perfume quiz.
Take the Quiz to Smell Your Signature Perfume.
You are 20 questions away from your ideal scent.
Start the quiz and let your responses lead you to one right option.
Disclaimer
QuizExpo is not associated with and does not promote the brands in the perfume quiz.
Questions of the quiz
Question 1

Let's determine the budget first. How much will you spend on perfume?

$20-$30

$40-$50

$60-$70

$80-$90

$100

$150 or more

Question 2

How would you describe your skin chemistry?

Normal

Sightly oily

Slightly dry

Pretty oily

Pretty dry

It changes depending on the season.

Question 3

Where do you often wear perfume to?

Work

Party

Family gatherings

Gym

Bar

Everywhere

Question 4

What kind of scent appeals to you?

Light

Feminine

Nostalgic

Cool

Masculine or warm

Floral

Question 5

How do you want to feel wearing your perfume?

Comfortable

Stylish

Likable

Fresh

Attractive

Unique

Question 6

What's your style like?

Casual

Trendy

Formal

Sporty

I'm usually wearing suits.

Chic

Question 7

Which word describes your personality?

Friendly.

Sensitive.

Easygoing.

Determined.

Calm.

Confident.

Question 8

What kind of daily routine do you have?

Fast.

Unpredictable.

Slow.

Organized and planned.

Busy.

It depends on my mood.

Question 9

Would you say your skin is often cold or warm?

Slightly cold.

Slightly warm.

Moderately cold.

Moderately Warm.

Extremely warm.

Extremely cold.

Question 10

In which season are you most likely to wear perfume?

Spring.

Fall.

Winter.

Summer.

It depends.

I wear my perfume all year long.

Question 11

What's the ideal perfume longevity for you?

3-4 hours

5-6 hours

7-8 hours

9-10 hours

11-12 hours

24 hours

Question 12

What vibes do you want your scent to convey?

Casual.

Feminine.

Familiar.

Energetic.

Sensual.

Classy.

Question 13

Do you want a daily or special-occasion fragrance?

I want a daily scent.

I want a fragrance for a specific season.

I need a scent for my nightlife.

I want a fragrance for a specific time of the day.

I need a scent to wear in a specific place.

I want a scent for all occasions.

Question 14

Choose an ingredient that you think would make a great scent.

Musk.

Vanilla.

Wood.

Lemon or lime.

Lather.

Orchid.

Question 15

On a scale of 0 to 5, how strong is your natural body scent? (5 means is quite strong).

Question 16

Choose a word that describes the perfect scent for you.

Relaxing.

Cute.

Memorable.

Refreshing.

Sensual.

Luxurious

Question 17

How do you want others to feel when exposed to your scent?

Calm.

Attracted.

Nostalgic.

Lively.

Slightly intimidated.

Jealous.

Question 18

What's the ideal perfume bottle like?

Small and portable.

Cute and creative.

Simple and classic.

I don't have a specific preference for the bottle.

Masculine.

Luxurious and unique.

Question 19

Which one fits your job description?

Office work.

Freelance jobs.

Creative work.

Physically demanding job.

Management.

I don't have/need a job.

Question 20

Final question: How old are you?

23-29

18-22

35-45

30-34

46 or older.

I'd rather not say.