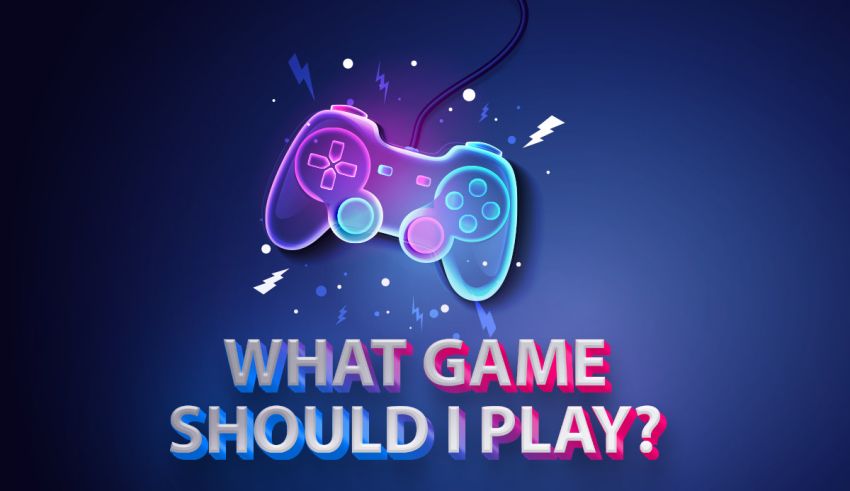 Do you ask, "What game should I play?" This game quiz analyzes your playstyle, budget, and favorite genre to suggest a list of trending titles you should try.
A Gamer Quiz to Decide What to Play Right Now
It's a thing; sometimes, you cannot pick a game to play despite their tone. (Maybe we should call it gamer block or something). However, with a genuine quiz, you can break the cycle and find out what game could make you feel good right now.
QuizExpo is home to dozens of gaming quizzes. But this one is special. With the help of pro gamers in the team, we created the most accurate test that offers a customized list of hottest titles based on your preferences.
How the Test Works
The quiz is a series of questions about the most important factors of choosing the right title. It's designed for players who ask things like, "What game should I play?" And it works based on the participants' likes and dislikes.
Here are the main criteria of the questionnaire:
Budget analysis
Money is always a concern. So, when someone asks, "What video game should I play?" it's crucial to know the budget before suggesting any titles. That's why the quiz figures out your financial status in advance. We have several questions about the amount of money you spend on new games. Plus, we'd like to know your opinion about the price tags and the overall gaming expenses.
Free time estimation
Not everyone has the privilege to spend the whole day playing fun games. Some of you might have 9-to-5 jobs or other things to do. So, we do consider your schedule when you ask, "What should I play?" The lists in the results are tailored and customized according to your free time and playstyle so you can truly enjoy them. Most other online quizzes ask irrelevant questions and throw a bunch of random games at you in the end. But we never do that.
Favorite genre determination
It's like asking, "What anime should I watch?" The options are endless! The gaming industry is thriving, and you can find thousands of new titles on all platforms each year. So, we do our best to determine your favorite genre and narrow down the options. It's the best way to finetune the results and leave you with an actual playable list of games.
Understanding your gaming device
It's crucial to know what platform you use for gaming. Unlike other tests that don't even care, we ask specific questions to know what type of gamer you are.
PC: According to PlayToday, 38% of Americans are PC gamers. That's why we created a giant list of the best PC games to play right now.
Console: As pointed out on Statista, "North America accounted for over 106 million console gaming users." So, we made sure that you get a list of solid games to play on PlayStation, Xbox, Nintendo Switch, and all other consoles.
Mobile: With the rise of mobile games, even people who don't own a PC or console ask, "What game should I play?" So, we added the hottest titles of Android and iOS to our quiz to help mobile gamers.
Other: If you're not on any of the mentioned devices, we still got you covered. You'd be surprised to see that we have an amazing list for non-gamers who want to play something to kill some time or enjoy their vacation.
3 Ways for Deciding What Games You Should Play
Yes, it's irritating when you cannot decide what game you should try. But there are a couple of smart ways to deal with boredom and confusion. See below.
#1. Go with the gaming trends.
Instead of asking, "What game should I play?" look for the titles with which players are currently vibing. There's a significant chance you'd like at least one of the trending games and hop on it. Think of it this way; there's got to be a reason why so many gamers are playing a specific title.
| | |
| --- | --- |
| Trending video games | Rank |
| Call of Duty: Vanguard | 1 |
| Call of Duty: Black Ops: Cold War | 2 |
| Madden NFL 22 | 3 |
| Pokemon: Brilliant Diamond | 4 |
| Battlefield 2042 | 5 |
#2. Play editorial choices.
Another smart method is letting the industries gurus suggest games to play. Every month, top gaming websites and magazines reveal their editorial picks. So, you can use their lists to create your own wish list and try new games. IGN, for example, reviews all the hot games on consoles, PC, and mobile and rates them on a scale of 0 to 10. Simply skim through their reviews and select the top-ranked ones to play—you'll not regret it.
#3. Get a gaming subscription and try something completely new.
One of the reasons gamers ask, "What should I play?" is having an outdated library of games. However, new gaming subscriptions like Game Pass Ultimate or PlayStation Collection offer you a huge list of free games for a low monthly price. You can get one of them for yourself and try random fun games without worrying about the money you spend on them—because you'll download them for free.
Or Take an Online Quiz Like the One Here
If none of the above methods worked, you could still take our quiz. It's designed explicitly for bored gamers who ask things like, "What game should I play?" The questions are simple and entertaining, and the results are as precise and customized as possible. Just give it a try. You won't regret it.
Get a List of Suggested Games, Not Just One!
The problem with other online quizzes is that they ask you a bunch of questions and then suggest one freaking random game. But that's not what we do here. After analyzing all the factors about you, we create a custom list of the best games that we think you should play right now. It increases your chance to find a genuine title that you'd like to try and help us keep the participants satisfied.
Disclaimer
QuizExpo does not own any of the images used in the 'what should I play quiz.' No copyright infringement is intended. Please, contact us if you own any and want them removed.
Questions of the quiz
Question 1

Which one sounds like a video game genre that you'd never enjoy?

Multiplayer shooters

Mini-games

Single-player campaigns

Indi games

Question 2

Which of these games are you familiar with?

Clash of Clans

Halo

The Last of Us

Dota and Warcraft

Question 3

When do you usually want to play video games?

During the breaks at work

When I'm home after work/school

When the gang is online

All-day long

Question 4

How many hours a day do you spend gaming?

Less than an hour

2-3 hours

4-5 hours

6 hours or more

Question 5

Which one describes your work schedule better?

I work a 9-to-5 job

I'm a freelancer

I have my own business

I don't work (or none of the above)

Question 6

How much do you want to spend on buying new games?

I like free games

Less than $50

Less than $20

Up to $70

Question 7

What's the highest amount of money you've to spend on one single game?

I don't pay for games

About $70

About $50

About $90

Question 8

What's your main device for playing video games?

My cell phone

My PC

My Xbox or Nintendo

My PlayStation

Question 9

Think about the latest video game you played. What was its genre?

Strategic

Online multiplayer

Sports

Third-person shooter (or none of the above)

Question 10

How do you want to feel when playing a new video game?

Calm and relaxed

I want to feel like a professional gamer

I would like to feel excited and surprised

I'd like to feel like I'm hanging out with friends IRL.

Question 11

Which one describes your playstyle better?

I just play for fun

I like to have specific strategies

I like to try new things while playing

I play like a pro gamer

Question 12

Do you enjoy multiplayer games or solo campaign-based games?

None. I prefer arcade games

I like both

I like solo campaigns

I prefer multiplayer games

Question 13

What's your favorite controller or gamepad?

Touchpads

Mouse and keyboard

Xbox controller

PlayStation controller

Question 14

How long ago did you purchase a new video game?

A long time ago.

It was on the last year's Black Friday.

It was a couple of months ago

It was a week or two ago

Question 15

Why are you looking for a new game to play?

I want to get into gaming.

I need a hobby in my free time

I'm tired of playing the same games

I've played every game possible and need something new.

Question 16

How do you feel about the classic and nostalgic games?

I love them

Some of them are cool

I'd like to try them

I don't like them

Question 17

How many gamer friends do you have? (Yes, it matters).

None

1 or 2

3 or 4

Five or more

Question 18

Which one describes a video game that's worthy of buying?

Fun and easy-to-play

Elite and non-mainstream

Something cheap but high-end

A game that everyone else is playing right now

Question 19

Do you follow all the news about the video game industry?

Not at all

Only if something important happens

I've been into gaming news only recently

Yes, I've always followed the news like a pro

Question 20

Final question; how old are you?

30 or older

25-29

18-24

17 or younger