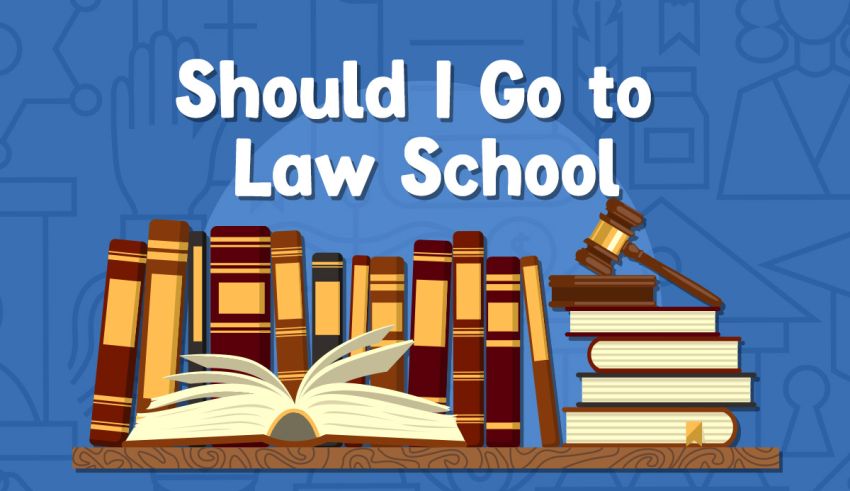 Do you ask, "Should I go to law school?" If yes, take this lawyer-detector quiz to determine if that's the right decision to make about your education and career.
Who Should Go to Law School?
Experts advise aspiring students to go to law school if they want to become a lawyer. While you can pursue different careers after graduation, becoming a lawyer or attorney is the best option.
Many students struggle with questions like, "what should I major in?" And they want to know which path is the most suitable option. When it comes to law schools, things get even more complicated. There're challenges ahead that confuse and stress aspiring learners.
The Law School Quiz on this page is designed to help you figure out the upsides and downsides of choosing such an educational path. And it delivers customized results based on your responses.
Take A Quiz to Find Out!
If your big question is, "should I go to law school?" then you're on the right page. The test here can determine if you're ready for such a journey or not. Plus, it provides practical insight into your decisions to have the best education and career possible.
Do you have the skills to go to a law school?
A perk of taking the Law School Quiz is analyzing your skillset. Are you compatible with all the training, exams, and debates ahead? Critical thinking, researching, reading, and writing are essential skills any law student should have or develop. The test inspects your current abilities to identify if you're ready to major in law or not.
Are you ready for all the challenges?
Going to a law school is full of challenges. Cold calling, trial demonstrations, debates, and finals are some of the hardships you'll face. The quiz digs deep down into your fears and concerns to see if you can handle all the ups and downs of the educational path or not.
Can you afford to go to a law school?
According to CNBC, "The average cost of attending a private law school is $43,020." But if you add the costs of living and additional expenses, you should expect anything about $50,000 to $90,000 of student loan. Before asking things like, "Should I go to law school?" think about its affordability.
What type of lawyer should you be?
Many students miss the fact that there are about 27 different types of lawyers. And each of them requires a unique career journey. You may not be able to determine what kind of lawyer you should be right now. But the good news is that the quiz can identify the right options for you.
Here are some examples of lawyer types.
Business lawyer.
Defense layer.
Intellectual property lawyer.
Civil rights lawyer.
How to Know if Law is for You?
Interest in the topic and the job are critical factors in choosing your field of study. But when it comes to law school, you know it's the right choice if you match the following criteria.
You like learning every aspect of law.
Your whole school life will include learning aspects of law its relative theories. So, you have to be prepared for lots of debates, lectures, essays, and theoretical procedures. Unlike a medical student, you'll not experience hands-on sessions where you go to an actual court and defend a person. The closes thing to that is mock trials at school where you fake a court and try to win the case.
You have a clear goal for your post-graduation.
Before asking, "Should I go to law school?" you need to think about your goals. Are you choosing this field of study because you have an identified career goal? Or is it primarily because you believe it's a good option? If you're not sure about your goals, it's best to rethink your decisions.
You're okay with the lack of work-life balance.
Most lawyers would admit that the work-life balance in the industry is shallow and uncontrollable. If you want a career that leaves you with lots of free time, going to a law school might not be your thing. Even as a law student, you'd not have enough leisure time to do other stuff—and you'd probably spend most of your time preparing for courses and finals.
You prefer prestige over salary.
According to US News, "Lawyers made a median salary of $122,960 in 2019. The best-paid 25 percent made $186,350 that year, while the lowest-paid 25 percent made $80,950." So, you should not expect great salaries—at least for the first few years of your career. However, a law major adds to your prestige and status right away.
Still in Doubt? Take the Quiz Now
The law School Quiz can help you figure out what your likes and dislikes are. Plus, it analyzes your skillset to identify if you'd benefit from a law major. The test is designed to work for any students of all backgrounds. So, it doesn't require any prerequisites. Just answer the twenty questions to find out if you should go to a law school or not.
How to Play?
Playing personality quizzes is straightforward: Choose the option that's true about you—or you relate to—and select "Next." Unlike trivia quizzes, personality tests have no right or wrong answers. But the questions are in forced-choice format. The point is to push you to choose an option that makes the most sense, not the one that's 100% true. For the most accurate results, don't overthink your responses. Go with options that you "feel" are the best.
Questions of the quiz
1

How much do you like studying?

I love studying

I don't like it that much

It depends on the subject

2

What's your dream career like?

Stable

Adventurous

Stress-free

3

What do you care about the most when it comes to getting something done?

The outcome

The actual process of job

I don't really know

4

Would you like to have a well-paying job or a prestigious one?

I prefer the prestigious one

I'd like to have a well-paying job

I don't know

5

What's your salary expectation?

About $100K per year

At least $400K per year

About $200K per year

6

Do you have a lavish lifestyle?

No. I have a normal lifestyle.

Yes, I love buying luxurious stuff.

Not yet, but I'd like to have one.

7

Which one is similar to your skillset?

I'm a natural problem-solver

I'm creative and artistic

I learn fast

8

Are you a good debater?

I'm an excellent debater

No, not really

I don't know

9

Do you think the ends can justify the means?

10

How much would you want to pay for your education?

$50,000 to $90,000

About $40,000

Less than $30,000

11

What's an ideal work-life balance for you?

I want to dedicate my time to work

I want to have lots of free time

I don't know much about work-life balance

12

Are you struggling with depression?

13

Who's an intelligent criminal?

A victim in real life

One who breaks the law

I don't know

14

Do you think you could defend a criminal despite being aware of their heinous crimes?

15

Can you actively listen to a 3-hour lecture and take notes?

Yes, I'd love to

No, that's a torture

I'm not sure about that

16

Can you GIVE an hour-long lecture while keeping the audience engaged?

Yes, I'm positive

No, I could never do that

I don't know yet

17

What's the worst type of job?

One that adds new value to life

One with lots of paperwork

One that underpays

18

How much do you study per day? (On average).

4-6 hours

Less than 2 hours

About 3 hours

19

Do you think news and politics are boring?

20

Final question; how old are you?

18-22

23 or older

17 or younger