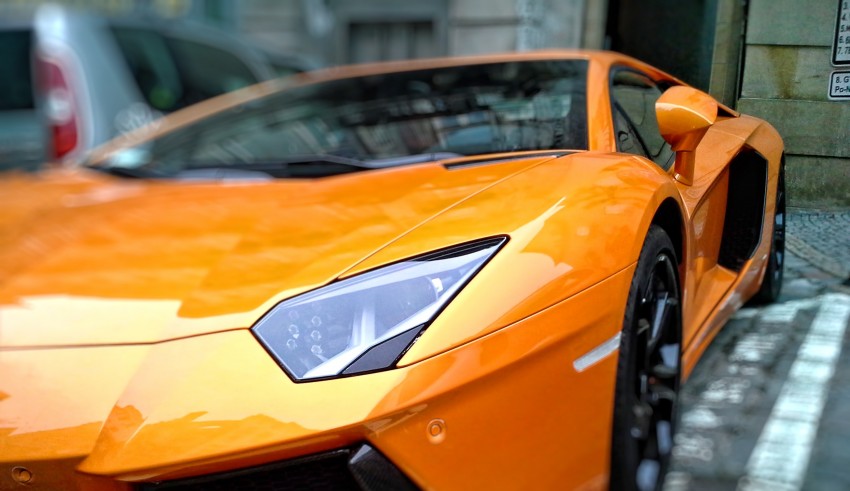 Supercars are cars that are very advanced in terms of quality, technology, and design and differ from ordinary vehicles. They are today's best and top cars, known for their multi-million dollar prices, and their hundreds of horsepower. The term supercar for the first time was used in 1920 in the London Time Magazine to describe 6.7-liter Ensign 6. In the united states, the term muscle cars were used to describe supercars during the 1960s, and in Europe, The Lamborghini Miura produced as the first supercar from 1966–1973.
This word has been used for ordinary cars for years, but later commentators say that vehicles used by this term must be high-speed, Their price is very high depending on their features, it must also be unique and beautiful, and most importantly it must be produced exclusively. And more recently, the term hypercar was used to describe the best and high-performance supercars. In other words, all hypercars are supercars, but not all supercars are hypercars, And they should have a particular quality specification to be considered a hypercars.
Supercars are different from ordinary cars in all aspects. Supercars consume a lot of fuel and are usually preferred by young people looking for excitement whereas families prefer normal vehicles because they are very economical in fuel consumption and can travel long distances with them. Supercars have top features that separate them from other cars. Nowadays, instead of using leather, these machines use Kashmir goat wool in the design of chairs, so they are very soft and comfortable. These cars are aerodynamic and very flat and have a v12 engine. These cars are usually two-seater and cost over 200,000 dollars or even multimillion dollars. Their top speed is more than 300km/h, and their 0-60 take at most 3 seconds. Supercar's horsepower is above 500. For example, here we compare a supercar engine features with a regular car.
| | | |
| --- | --- | --- |
| | Supercar Porsche Carrera 911 | Normal car Ford Mondeo Duratec Petrol |
| Displacement | 3596 (cc) | 1999 cc |
| Layout | 6 Cylinder, In-Line | 4 cylinders in line |
| Type | 3.6 Litre | 2.0 Litre |
| Maximum Power | 239 kW / 325 bhp | 107 kW / 143 bhp |
| Compression ratio | 11.3:1 | 10.8:1 |
| Maximum Torque | 370 NM / 285 km/h | 190 NM |
Best supercars in 2019
McLaren 720S: this coupe supercar was launched for the first time on 7 March 2017 by British automobile manufacturer McLaren Automotive. Its maximum speed is 341 km/h (212 mph), and it's 0-100 takes 2.9 seconds. Its Kerb weight and Dimensions are 1,419 to 1,468 kg and 4,543 mm L x 1,930 mm W x 1,196 mm H respectively. McLaren 720S price starts from £208,600.
Ferrari 488 GTB: this car was produced and reputed in 2015 by Italian automobile manufacturer Ferrari. It has a 3.9-liter twin-turbocharged V8 engine, which generates high energy for the car. Ferrari 488 maximum speed is 330 km/h (205 mph) and its 0-100 takes 3.0 seconds. Its layout is Longitudinal rear mid-engine, rear-wheel-drive. Ferrari 488 GTB's price starts from £195,363.
Lamborghini Huracan Performante: Lamborghini Huracán was produced for the first time in 2014 by Italian automotive manufacturer Lamborghini and continues until now. It is 2- door coupe and a sports car with a 5.2 L V10 engine and 7-speed dual-clutch transmission. Its maximum speed and Horsepower are 341 km/h (212 mph) and 470 kW, respectively, and its 0-96 takes 2.5 seconds. Lamborghini Huracan's price starts from £215,000.
Audi R8 V10 Plus: Audi R8 is a 2-door, and sports car was launched in 2006 by the German car manufacturer Audi AG. Audi R8 V10 Plus model Just Got Faster—and More Exclusive. It has A 456 kW (620 hp) V10 engine and generates 532 horsepower. Audi R8 maximum speed is 333km, and its 0-100 takes about 3.2 seconds. Its price starts from $208,100.
Ferrari 812 Superfast: this is the fastest car among Ferrari models with 340 km/h (211 mph) maximum speed and 0–100 km/h (0–62 mph) acceleration time of 2.9 seconds and was launched in 2017 by Italian sports car manufacturer Ferrari. It is the front mid-engine with a 6.5 L F140 GA V12 type of engine. Ferrari 812 Superfast price starts from $300,000.
How to Play?
A trivia quiz comes with right and wrong answers. You receive one point for each correct response—but no negatives for the incorrect ones. Take your time and read the questions carefully because some might be trick questions. Choose an option and lock it in by tapping "Next." Lucky for you, the trivia quizzes have instant results. You see if your response was correct immediately. (Green is good, red is bad.) Even better, you can learn more about the topics with the "answer reveals," the fun-fact snippets that appear after each question.
Questions of the quiz
1

As a supercar lover, can you identify the model of this McLaren

2

Do you know the engine capacity of this car?

3.9 L V8 engine
6.5 L F140 GA V12 engine
5.2 L V10 engine
5.2 L V8 engine

3

Which of the following cars was the first supercar to be produced?

4

How much is the Aston Martin DBS's BHP?

5

Which do you think is the fastest accelerating supercar?

Lamborghini Aventador SVJ
Lamborghini Huracán Performante
Dodge Challenger SRT Demon
Ferrari LaFerrari

6

You must know SSC Ultimate Aero. But what record did it keep once?

The world's most aerodynamic production car
The world's most expensive car
The world's fastest production car
All o them

7

If you are looking for adrenaline, you should choose the cars that have the highest top speed, but which ones speed is the highes?

Ferrari 488 GTB
Lamborghini Huracan Performante
McLaren 720S
B and C

8

The most expensive supercar in 2019 is…

Sweptail by Rolls Royce
Maybach Exelero
Aston Martin Valkyrie
McLaren P1 LM

9

Lamborghini is very famous for scissor doors. Which Lambo used them first?

Lamborghini Miura
Lamborghini Countach
Lamborghini Diablo
Lamborghini Espada

10

Do you know the brand of this car?

Lamborghini
Ferrari
Pagani
Bugatti

11

If you're a fan of short-length supercars, need to know which one is the shortest of all?

2009 Lamborghini Murcielago LP670 SV
2006 Mercedes SLR McLaren 722
2006 Mercedes SLR McLaren 722
2007 Aston Martin Vanquish S

12

Which country is the manufacturer of this car?