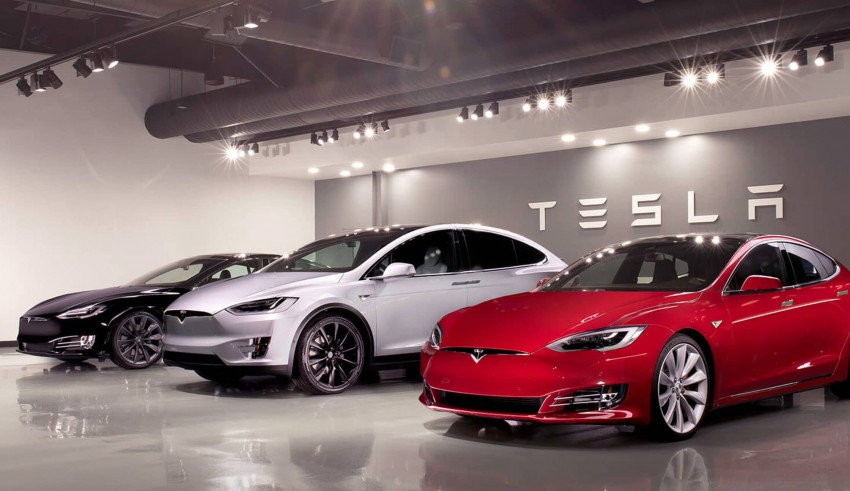 How much do you know about Tesal company and its different models? Are you a true fan of Tetla? If you can answer 10 quistions of this quiz you will be a True fan of Tesla.
Tesla is an American Automotive and Energy Company was established on July 1, 2003, by Martin Eberhard and Marc Tarpenning and it's named after the great inventor Nikola Tesla. The company consists of two divisions: Automotive section, power generation, and storage sections. The automotive part is responsible for the design and production of electric vehicles, while power generation and storage sections are responsible for the design, manufacture, installation, and sale of fixed energy products and solar energy systems for home and industrial use. In 2004, Elon Musk, the founder of PayPal and president of Tesla company, assigned more than $ 30 million funds to the new venture.
The company's first car
The fully electric Roadster was Tesla's first car and produced In 2008. Tesla did not use the exhaust pipe in this model because it did not use an internal combustion engine. Tesla used lithium-ion batteries in this model for the first time which enabled the car to travel more than 320 kilometers per charge. The Roadstar was the first all-electric.
Vehicle models
Model S
In 2012, Tesla stopped producing Roadastar by producing the new Model S sedan. The company used three different interchangeable battery options in this model which enable the car to travel 379 or 483 km. The battery is about 500 Kg and flat underneath the floor. The vehicle comes with a 17-inch computer with a 3G network connection capable of connecting to online services such as remote battery control. In 2016, the Model S was the world's best-selling car With 50,931 units, and by the year 2018, that number had risen to 250,000 units.
Model x
In 2015, Tesla released Model X. This model was built for seven or more people; it had the maximum battery capacity that could travel 475 kilometers.
Model 3
Tesla began to produce Model 3 in late 2017 and early in the year 2018 and continues today. It became the US best selling car in January 2019 and surpassed Model 3. The car has capacity for five people, and it's 0- 100 takes less than six seconds.
Best-selling and most popular car model
Model 3 was the world's best-selling electric car in 2018 in compare to BMW, Mercedes-Benz, and Audi. Tesla plans to double production of the Model 3 by the year 2019.
How to Play?
A trivia quiz comes with right and wrong answers. You receive one point for each correct response—but no negatives for the incorrect ones. Take your time and read the questions carefully because some might be trick questions. Choose an option and lock it in by tapping "Next." Lucky for you, the trivia quizzes have instant results. You see if your response was correct immediately. (Green is good, red is bad.) Even better, you can learn more about the topics with the "answer reveals," the fun-fact snippets that appear after each question.
Questions of the quiz
1

What was the first car of Tesla Motors?

Model 1

The Roadrunner

Tesla Roadster

Tesla Hyperspeed

2

When was the Tesla Motors incorporated?

3

Which model is the most affordable one?

Roadster

Model S

Model 3

Model X

4

Which Tesla model is SUV?

Model X

Model S

Model 3

Tesla Highlander

5

What is the size of touchscreen in Model S?

5 inches

11 inches

17 inches

24 inches

6

Where is the started button in Model S?

On the console

On the touchscreen

On the steering wheel

There isn't one

7

How many people is the total capacity of the Model S?

8

Which model is this?

9

Which model is this?

10

Which model does have gull-wing doors?