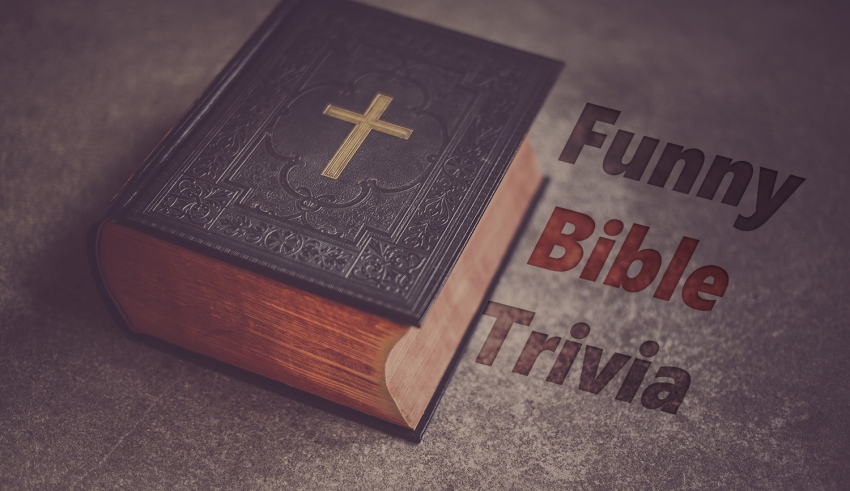 If you are looking for a funny bible trivia quiz, this quiz will challenge you with both hard and easy questions. Only 50% of people with good knowledge can pass this quiz.
Many religions in the world have holy books. The Christian Scriptures is the Bible. However, in the cover series, which we call our Bible, 66 separate books were brought together: 27 books in the New Testament and 39 books in the Old Testament.
Many people want to increase or test their knowledge of the Bible. Bible trivia is a useful online quiz that helps you to improve or test your understanding of the Bible. In bible trivia, you become familiar with different and new issues through answering relevant questions. The 39 Old Testament books were written about 1000 years ago in the language of the Jewish people, Hebrew. The 27 New Testament books were written about 50 years ago, in Greek.
What is a Bible trivia quiz
There are various types of Bible quiz. New Testament Bible Trivia is the most popular type of bible quiz because people tend to increase their knowledge about this Testament. The questions asked in this quiz are usually moderate, and most adults and even young people with little understanding of the Bible can answer these questions. Here are some examples of these kinds of questions:
How many books are there in the New Testament?
In the Bible, how does Mary learn about her pregnancy?
Hard bible trivia has tough questions that few people can answer unless they have read and specialized in all the Bible books. Here are some examples of these kinds of questions:
Which Jewish holiday, which commemorates saving the Jewish people from Haman, is recorded in the Book of Esther?
According to Luke, which village did the Ascension of Christ take place?
Bible trivia jeopardy is a great game that everyone enjoys playing. This is a great group game to increase your knowledge of the Bible. Draw on plasterboard or on a poster a template with six squares in length and six squares in width. Write the categories at the top of each line. The number under each class is, for example, 10, 20, 30, 40, 50. Anyone who can answer the first question in each category will get 10 points; the second question will get 20 points, the third question will get 30 points and so on. Usually, all members are divided into two groups, and each group earns more points, wins the game.
Quiz for kids
Children love games, and for them, games that teach them new things will be excellent. Many families want to introduce their children to the Bible from an early age. If families read the Bible to their children, it can be very frustrating for them. So, the best way to learn is by playing a game and Bible Trivia for kids is the best one. Here are some examples of these kinds of questions:
Who are the religious leaders? Who continuously try to trap Jesus with their questions?
How many loaves did Jesus use to feed five thousand?
What angel comes out on Mary?
Funny and challenging
Funny bible trivia questions have exciting and entertaining questions, and their level is usually intermediate. This type of quiz is for learning and enhancing Bible information, and playing it at a Christmas party can entertain all guests. Here are some examples of these kinds of questions:
What were Adam and Eve fell when they were out from the Garden of Eden?
Who was the popular babysitter mentioned in the Bible?
What types of motor vehicles were mentioned in the Bible?
To sum up, if you want to test your knowledge of the Bible or find new information, the best way is to play Bible trivia quizzes.
How to Play?
A trivia quiz comes with right and wrong answers. You receive one point for each correct response—but no negatives for the incorrect ones. Take your time and read the questions carefully because some might be trick questions. Choose an option and lock it in by tapping "Next." Lucky for you, the trivia quizzes have instant results. You see if your response was correct immediately. (Green is good, red is bad.) Even better, you can learn more about the topics with the "answer reveals," the fun-fact snippets that appear after each question.
How many questions does this quiz have?
12 questions
How long does it take to complete this quiz?
3 minutes
Questions of the quiz
Question 1

How many books are there in the Old Testament Bible?

Question 2

According to the Old Testament Bible, which one of these animals were forbidden to eat by Israelites?

Question 3

What is the name of two men in the Bible who never died?

Paul and Noah

Enoch and Elijah

Jesus and Lazarus

Methuselah and Elisha

Question 4

God promised the Israelites a flowing land with …… and ……

Honey and wine

Milk and honey

Honey and nectar

Wine and nectar

Question 5

How many people did Jesus feed with five loaves of bread and two fish?

About 5 people
About 50 people
About 500 people
About 5000 people

Question 6

What did God create on the second day of creation?

The Sky

The Sea

The Land

The Stars

Question 7

Which one of these books is the New Testament Bible book?

Genesis

2 John

Joshua

Numbers

Question 8

Do you know the name of the first Christian who was stoned to death?

Question 9

What happened when Abraham was 99?

He offered Isaac as a sacrifice

He became a father

He was circumcised

I don't know

Question 10

Which one of these books is the longest book in the Bible?

Question 11

On what day did human creation occur?

First day

Third day

Fourth day

Sixth Day

Question 12

Who is the first hunter mentioned in the Bible?