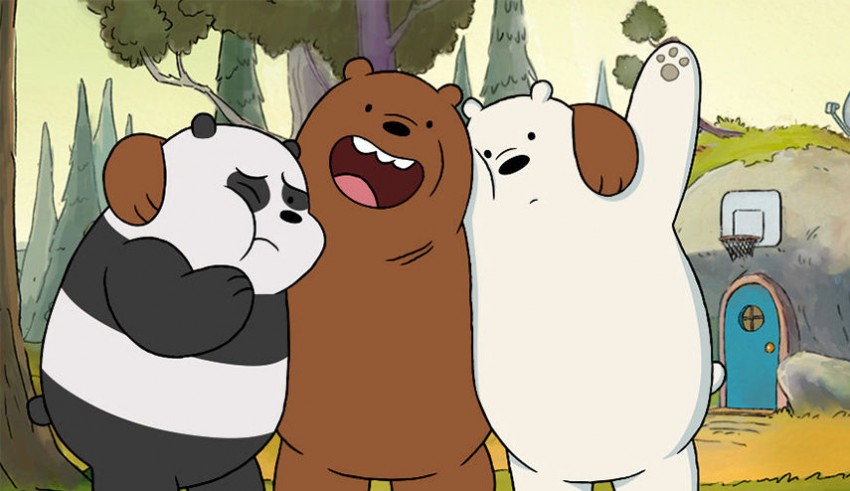 Are you a true fan of We Bare Bears series? So you have to be able to answer all of the questions of this quiz to prove it.
"We Bare Bears" is an American comedy cartoon product by Cartoon Network and created by Daniel Chong in 4 seasons and 140 episodes. The series released on July 27, 2015, and it continues to this day. It is said that the movie "We Bare Bears" will be released in 2020. This series won a lot of awards such as BAFTA Children's Awards (2016), 17th Kidscreen Awards(2017), 24th International Trickfilm Festival Stuttgart(2017), and Annie Awards(2018).
This series is about three brother bears, Grizz, Panda (often called Pan-Pan), and Ice Bear, who lives in the San Francisco Bay Area. These three brothers strive to become part of modern human society and to come into the community and thus imitate all human behavior. For example, they are looking for food, wanting to be friends with people, and have a keen interest in becoming famous on the Internet. One of the most exciting cartoon scenes is the formation of bear stacks that the three brothers create when they leave their homes to protect each other.
Characters of "We Bare Bears"

Grizzly Bear
This bear is the leader of his brothers and wants to be a good role model for them, which usually fails. He has an exciting personality like bubbly, hyperactive, loud and talkative. He is thoroughly familiar with the forest environment in which he lives and always behaves in the best interest of his brothers. His cute abilities are: climbing in trees, using claws when he is angry, showing high strength, eating nearly 30 burritos within 15 minutes, having a good sense of smell, and speaking to some varieties of animals.
Panda Bear
He is the middle brother and has more knowledge about things regarding technology. He has erotic, artistic, and something of a drama queen and cute personality. Panda is surprisingly agile and has quite the photographic memory. He also can do TelekInesis and ElectrokInesis. It is said that he makes the brothers always stand together and support one another.
Ice Bear
He is the youngest brother, but very strong and intelligent, always protecting his older brothers and sometimes saving them from death. He is the main cause of brotherhood. He has a monotone and acerbic personality. He is very athletic, and his sense of smell is excellent. Also, he is very intelligent and has the capability of cooking delicious dishes.
Nom Nom
he is an Australian koala and close friend of Grizzly. He has a self-confident personality but does not treat the bears honestly.
Chloe Park
She is a Korean girl student and close friends of bears. She loves bears very much and tries to help them with everything.
Questions of the quiz
Question 1

Which of the following characters knows the language of all animals?

Panda Bear

Grizzly Bear

Ice Bear

Nom Nom

Question 2

What is the city of these brothers?

Los Angeles

New York

Madrid

San Francisco

Question 3

Which episode is this picture?

Pizza Band

The Limo

Money Man

Mom App

Question 4

Which of these characters is Nom Nom?

Question 5

Who is the youngest brother of the bears?

Ice Bear

Panda

Grizzly

Charlie

Question 6

This is Chloe Park. What's her relationship to bears?

Bears' foe

Bears' close friend

Nom Nom's sister

Nom Nom's girlfriend

Question 7

Which one cooks well?

Question 8

Which one always carries the phone?

Question 9

Do you know the name of Lucy's younger brother?

Question 10

What is the name of this character?

Charlie

Arnold

Kayla

Joan Park

Question 11

Does Nom Nom have allergies?

Question 12

What is this ice- bear's unique talking model?

He never talks

He talks in a simple word

He only talks in the third person

He says one sentence each day

Question 13

Where do the bears live?

Apartment

Forest

Cave

Cottage

Question 14

Which of these characters do all work at bear's home?

Chloe Park

Nom Nom

Ice bear

Grizzly

Question 15

Do you this crab's name?

Sassy Carboo

Captain Carboo

Little Craby

Orang craby