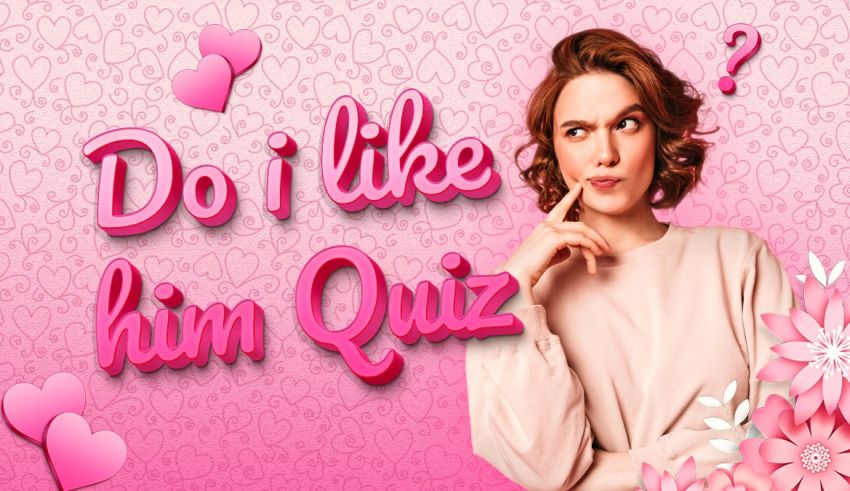 Do you ask yourself, "Do I like him?" Take this fondness quiz to see if it's a spark of love or something totally different.
Signs You Like Him
You could tell if you like him by analyzing subtle changes in your behavior. Studies show that you get nervous around people you're attracted to, feel the need to see them or talk to them, and are slightly jealous of them attending to others.
Here are the most common signs you like him:
You find him attractive.
You are excited to see him.
He makes you nervous.
You share the good news with him.
You fancy him.
How to Accurately Tell If You Like Him
When he has occupied your thoughts—in a positive way—it's safe to say that you like him. But the only way to ensure that the feelings you have are fondness and affection, you must get to know that person. If the initial spark and mystery are gone, and you still fancy him, you actually like him.
Of course, there are levels to attraction. And your feelings for someone can go in all directions. But when you like him, your emotions grow deeper and get more intense. That's while a subtle crush usually dies down as you get to know him.
By the way, we also have a quiz called "How to Tell if a Girl Likes You?" So, you might want to share that with your crush and low-key confess your feelings for him. Just saying.
What If You Actually Like Him
Don't panic. You may overthink if he likes you back or if it's going to work out for you. But you need to focus on your emotions first. Take some time and give yourself a chance to get to know him. Don't rush. Ask him on a date, and maybe open up about the sparkling feelings you have for him. But don't push him to respond or confess his emotions.
Related Quiz: Why Guy Don't Like Me?
If It's Not Love, Then What Is It
When it comes to liking someone, love is not always the case. What you feel for him might be pure lust—which is fine, too—or it might be something more profound, a spiritual connection that awaits being discovered. The point is that you don't have to squeeze your fondness for someone into the jar of love. You could like someone without loving them. And you could gradually fall in love with someone that you didn't like.
This Gender-Inclusive Quiz Reveals If You Like Him
Are you overthinking things like "Do I like him?" If yes, we've got you covered; the questions on this quiz can expose your true feelings for him without assuming your sexuality or misgendering you—because, believe us, most other quizzes do that.
If you want to know whether it's fondness or lust that you have for him, just press the start button and take the test.
How to Play?
Playing personality quizzes is straightforward: Choose the option that's true about you—or you relate to—and select "Next." Unlike trivia quizzes, personality tests have no right or wrong answers. But the questions are in forced-choice format. The point is to push you to choose an option that makes the most sense, not the one that's 100% true. For the most accurate results, don't overthink your responses. Go with options that you "feel" are the best.
Questions of the quiz
1

How nervous are you around him?

Quite nervous

Slightly nervous

Moderately nervous

Not nervous at all

2

Do you think he's physically attractive?

I think he's cute

Not that much, but he finds me attractive

Yes, he's super-hot

No, not at all

3

Do you find it difficult to stop thinking about him?

Yes, I'm constantly dreaming about him

No, but he can't stop thinking about me

Yes, but my thoughts about him are naughty

No, I don't think about him at all

4

Do you feel the need to constantly talk to him?

I do. I could talk to him all day long

No, but he keeps calling/texting me

Not really. I'm more into getting physical with him

Not at all. I don't feel the need to talk to him

5

Is he one of the first people you'd want to call when you're sad?

Yes, I'd love to cry on his shoulder

Maybe, he's always there for me

No, I think that'd make me look silly

No, I don't think I need him that way

6

Are you jealous of how he treats others?

Yes, I get mad jealous

Not at all, but he's jealous of me

Maybe, but it depends

No, why would I be jealous?

7

Would you like to ask him on a date?

I'd love to do that

Never. He has asked me on a date, though

I'd rather hook up with him

No, I don't want to go on a date with him

8

Would you go the extra mile to find his phone number?

I already did (Or yes, I would)

No, but he did so to get my number

I'd be more curious about his social media profiles

Not at all. I don't need his number

9

How would you describe your interactions on social media?

Cute or funny

Flirtatious

Sexual

Bothering or silly

10

What does he make you feel?

Excited

Appreciated

Naughty

Annoyed

11

Are you currently in a relationship?

No, I'm not

Yes, but it's complicated

Yes, but it's nothing serious

Yes, I'm in a serious relationship

12

What about him? Is he in a relationship?

No, he's not

Yes, but it's complicated

Yes, but it's nothing serious

Yes, he's in a serious relationship

13

Would you want a long-term relationship with him?

I'd love us to become a thing

No, I'm not looking for anything serious

I don't know. Will see

No, I'm already in a long-term relationship with someone else

14

How does he treat you?

He's so nice to me

He treats me like a queen

He teases me a lot

He treats me poorly

15

What kind of convos would you like to have with him?

Deep and long conversations

Short and funny ones

Dirty and sexual stuff

I don't want to talk to him at all

16

Do you think he's into you?

I hope so

Yes, he's obsessed with me

I think he likes my body

No, I don't think so

17

What's it about him that you can get enough of?

Personality

Money or social status

Body or style

None of them

18

How would you feel if he texted you?

Nervous

It depends on my mood

Excited

Annoyed

19

When do you usually think about him?

All day long

When I see him

At nights

I don't think about him at all

20

Final question: which emoji describes your feelings for him?